There was a lot of architecture and engineering industry-related content published on this blog in January 2020,and so it's easy for some important articles to slip through the cracks and get lost in the clutter. In an effort to keep you up-to-date on the hottest topics, PSMJ has compiled a list of our top ten most-viewed blogs posted last month.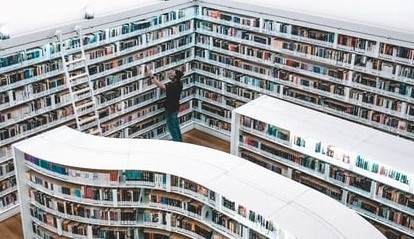 10. Do You Value Your Branch Office Enough to Make it a Success? – Branch offices, by their nature, always feel as if they are getting less than ideal support from the main office of your architecture or engineering firm.
9. PSMJ Adds Industry Executive to A/E/C Mergers & Acquisitions Advisory Team – PSMJ Resources, Inc. is proud to announce that retired engineering firm CEO Peter Sposato, P.E., has joined its growing team of mergers & acquisitions and ownership transition experts serving the architecture, engineering, and construction (A/E/C) industry.
8. Why You Need to Benchmark Your Compensation Now – Whether you're conducting a firm-wide analysis or simply researching one piece of data, all architecture and engineering firm leaders should strive to make sure compensation is at a level that is both supportable in the marketplace and sufficiently high enough to attract, retain, and motivate staff and reward key personnel.
7. Four Stages of a Sustainable Client Relationship – Relationships - with existing strategic and quality clients – are the key to an architecture or engineering firm's success. Sometimes it's worth pondering how client relationships evolve over time and how their various stages can contribute to the sustainability of a long-term bond.
6. What's So Special About Writing a Proposal? – If you're a professional in an architecture or engineering firm, it's probably because you love the work. It's probably not because you love getting the work.
5. How to Find Small Business Technologies That Will Pay for Themselves – As any architecture or engineering firm owner already knows, being at the top means you're often in charge of wearing many hats, which might range from payroll and finances to sales, customer service, and project management.
4. Small Talk Doesn't Have to Suck – As architecture and engineering firm business developers, you're often beating that "Everyone markets!" drum. Yet, you also recognize that in order for staff to deliver on these expectations, it's only fair that you first provide them with tools to ensure their success.
3. How to Get Millennials to Buy In to Firm Ownership – While current Baby Boomers are looking to retire, few Gen Xers are ready to take over the reins. Because there's not a lot of them, trying to transfer your architecture or engineering firm to Gen Xers is going to be difficult. And if you are planning ten years down the road, you are thinking the following generation, i.e. Millennials. How will your firm build a bridge to your Millennial up and comers?
2. 7 PM Strategies to Differentiate You From the Pack – As I've travelled the country teaching PSMJ's Project Management Bootcamp, I've found that most architecture and engineering firm projects managers are hungry to learn about the tools and strategies that will accelerate their career and elevate them to the next level in their PM skills.
1. 10 Tips for Effective Project Management with BIM – Building Information Modeling (BIM) has gained wide acceptance in the A/E/C industry in recent years as a design tool. Its usefulness for Project Management is less well recognized.
Thank you contributing to the growth of the PSMJ A/E/C Pulse blog in January 2020! For an archived list of our past blog posts, click HERE. We look forward to continuing to bring you powerful tips and top news from the A/E/C industry.
Thank you for reading!
Now its your turn: We invite you to submit a blog post on any hot topic related to the A/E/C industry.