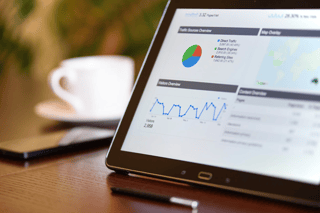 As any architecture or engineering firm owner already knows, being at the top means you're often in charge of wearing many hats, which might range from payroll and finances to sales, customer service, and project management.
Crucially, being the top boss means you'll also need to determine which technologies your business needs. Before investing money in the latest tech trends, use the following tips to determine a strategy for your business technology investments.
Software-as-a-Service
Expensive monthly software fees can rack up the charges, taking a chunk out of your business budget. Additionally, not all software is intuitive to use or easy to set up, which means you might find it tedious and frustrating to launch new software if your company doesn't employ a dedicated IT team. Instead, many businesses are switching to Software-as-a-Service (SAAS) programs.
In the SAAS model, third-party companies host software on their own servers, making that software available to your business via the internet. One example of SAAS software is Clockify, which handles payroll, invoicing, and project management in one free service. Because SAAS services are 100 percent online, there's usually no software to install. Instead, you'll log in with a username and password, and you'll typically contact the SAAS provider directly if you have any technical issues or concerns.
As long as you're strategic about which business software you use, you might find that some tech investments ultimately pay for themselves in the long run. Best of all, these technologies count as tax write-offs as a business expense. Do your research, save your receipts, and let your business plan guide your technologies. From invoicing to growth hacking, you don't have to be a tech wizard to find the right tools to help you stay productive, efficient, and profitable.
Business Phones and Wireless Plans
Your personal cell phone plan might work great for keeping in touch with family and friends, but now that you're a business owner, you'll need to keep your business expenses separate from your personal ones. Businesses need to stay on top of emails and it's crucial that you never miss a text or phone call related to your company or your customers.

Even if you're on a tight budget this year, you can save money without sacrificing reliability and connection. Look for cost-cutting prepaid plans that fit your monthly budget. Verizon prepaid mobile plans, for example, provide all the data you need without having to worry about paying overage charges or purchasing expensive plans that provide more data than you'll use.
e-Commerce
Whether you're a budding entrepreneur or have been running a business for decades, you've probably already heard of e-Commerce, or using an online store to sell your products and services to the masses. According to the Balance Small Business, e-Commerce is short for "electronic commerce," which involves electronic business transactions ranging from buying and selling goods over the internet to collecting payments from customers, vendors, suppliers, other businesses, or even government agencies.
If you're looking to expand your company's reach to global customers and you have time to manage inventory for an online shop, e-Commerce might be a solid solution for growing your business. Before investing in a web-based store, review e-Commerce resources, such as Oberlo's e-Commerce wiki, to learn more. For instance, you might learn how to use online advertising and social media growth hacking to increase your customer base.

Additionally, an understanding of customer service and public relations will help you keep your customers happy, maintain a positive reputation as a trustworthy seller, and handle any customer complaints that might inevitably arise. By doing your homework and carefully researching e-Commerce prior to launching your store, you'll set yourself apart from your competition and ensure your long-term success.
About the Author: Lindsey Weiss is the co-creator of Outbounding, which connects your organization with the publishers and webmasters who care about your vertical.
Image via Pexels
PSMJ is always looking to publish diverse views on issues and trends in the A/E/C industry. We invite you to submit a 500-word post on any industry-related topic. We look forward to hearing from you.