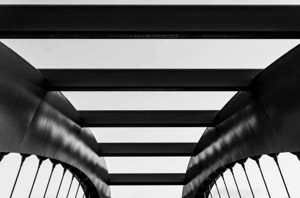 As I've travelled the country teaching PSMJ's Project Management Bootcamp, I've found that most architecture and engineering firm projects managers are hungry to learn about the tools and strategies that will accelerate their career and elevate them to the next level in their PM skills.
Below, I have listed seven strategies that will help differentiate you from other PMs who want to advance. Focus on these seven strategies and watch your career take off.
Develop your leadership skills. This month's PSMJ newsletter is filled with ideas that you can incorporate into your daily efforts today. Remember, leadership does not come with a title. Anyone can be a leader. If you can develop followers, then you become a leader.

Think strategically. Getting your list of activities done today is important. That is a tactical approach. But, how is what you are doing today going to affect your project, your client, the firm tomorrow, next week, next month. Strategic thinkers are always forward thinking.

Bring in work. Those who are the most successful in the A/E profession are those who "bring in more pie than they can eat." Translation: they win more work than they can complete, thus "feeding" work to others within their firm.

Understand the organization. How is your firm structured? Who are the decision makers? What is most valued most by the company? Be good at the things your firm values, whether it's great design, customer service, or operational excellence.

Manage your people. People will ultimately determine your success. Invest appropriate time in developing and mentoring those on your team. Give them challenging opportunities to grow in their careers.

Leverage yourself. This will increase your capacity to do more. Find the best young people in the firm and get them on your team. Give them significant responsibilities and then personally take it upon yourself to make them successful.

Understand the finance of business. You must increase your business acumen. Leaders understand the numbers. They know what the numbers are indicating and they know how to influence those numbers.
About the Author: Alan Bollinger, who has 34 years in the engineering and construction industry, has been teaching, facilitating, and inspiring with PSMJ for more than 20 years. Alan has personally trained thousands of project managers on the principles of successful project delivery and financial management. He is a highly experienced project manager himself, who is responsible, over the course of his career, for project identification, scope and fee development, project team selection, and leading the execution of collective work.
Architecture, engineering, and construction firms have plenty of ways to spend money, but only one way to make it...through projects. Your Project Managers are the gatekeepers to the firm's profits and long-term health. A wise investment in project management is absolutely a wise investment in improved profits, improved client satisfaction, and improved value. Unlike a generic project management training seminar, PSMJ's A/E/C Project Management Bootcamp is focused on real-world A/E/C project management, and is delivered by proven A/E/C project management experts.
You also might be interested in:
10 Things Every Project Manager Must Know
4 Things You Must Do at the Start of Every Project

10 Tips for Effective Project Management with BIM

How to Manage Multiple Projects With The Same Client
Need to Know: Project Closeout In a Nutshell