There was a lot of architecture and engineering industry-related content published on this blog in December 2019,and so it's easy for some important articles to slip through the cracks and get lost in the clutter. In an effort to keep you up-to-date on the hottest topics, PSMJ has compiled a list of our top ten most-viewed blogs posted last month.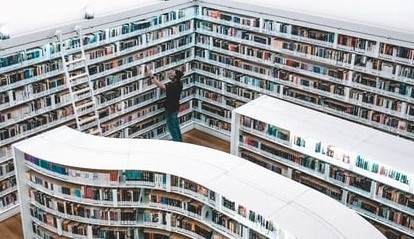 10. Help Your Small Firm Flourish by Getting Help with These Everyday Tasks – It's all too easy for small architecture or engineering firm owners to get bogged down by day-to-day tasks that could be more efficiently fulfilled by an outside source or by incorporating technology. Trying to do everything yourself not only ends up wasting precious time that you could be spending on core business activities, but it can also significantly hurt the growth and bottom line of your company.
9. Why Leadership is More Important Than You Think – An entrepreneur is, by nature, a risk taker. The entrepreneur sees the benefits and the possibilities, rather than getting hung up on how things might not work out. If you do not have that element of risk-taking in your makeup, then I don't recommend that you start up an architecture or engineering firm. However, entrepreneurs and good leadership do not automatically go hand in hand. The mark of a successful entrepreneur is great leadership as well
8. Big Strategic Goals Need Solid Strategic Plans – Sound business and growth strategy starts with a sound strategic plan. With this being the season for strategic planning, we've got some tips for getting it right before you go jumping head-first into any major investment or growth initiative. So many strategic planning sessions go badly due to poor organization and meetings that veer off of the agenda.
7. Data Dive: How Satisfied are A/E firms With Their Bonus Programs? – New PSMJ research finds that many architecture and engineering firms still struggle to find effective incentive compensation programs. According to PSMJ's 2019 A/E Bonus & Benefits Benchmark Survey Report, a third (32 percent) of survey respondents believe that their A/E firm's bonus program is not satisfactorily driving individual performance and behavior.
6. 10 Tips for Effective Project Management with BIM – Building Information Modeling (BIM) has gained wide acceptance in the A/E/C industry in recent years as a design tool. Its usefulness for Project Management is less well recognized.
5. Considering Selling in 2020? Read this First! – Getting a firm ready to sell begins well before a potential buyer is introduced into the equation. Even if a sale of your A/E firm couldn't be any distant or abstract of a concept, introducing a level of discipline and focus and accountability will almost always result in improved performance and, of course, improved curb appeal for those prospective buyers that are lurking out there.
4. Most A/E Firms Now Offer Flexible Working Situations – From engineering to architectural, small to large, firms have joined the national movement and embraced flexible working arrangements. A growing number of A/E firms are opting to be flexible when it comes to where and how employees work.
3. Five Good Reasons To Turn Down A Project – No architecture or engineering firm likes to turn down work, but sometimes taking on a project is simply not worth the effort. Here are five reasons to turn down a project:
2. Latest A/E/C Mergers and Acquisitions Making Headlines – Here's a recap of some of the latest A/E/C mergers and acquisitions that have been announced in recent weeks.
1. Impact 2030: Design Jobs Evaporate – Machines have been taking human jobs for centuries, but this time it's different. The jobs machines took in the First Industrial Revolution substituted their "muscle" for ours, or they relieved us of simple, repetitive tasks. Machines provided a uniformity and stamina that humans couldn't match. Humans served as master, and new jobs emerged building, managing, and maintaining the subservient machines.
Thank you contributing to the growth of the PSMJ A/E/C Pulse blog in December 2019! For an archived list of our past blog posts, click HERE. We look forward to continuing to bring you powerful tips and top news from the A/E/C industry.
Thank you for reading!
Now its your turn: We invite you to submit a blog post on any hot topic related to the A/E/C industry.