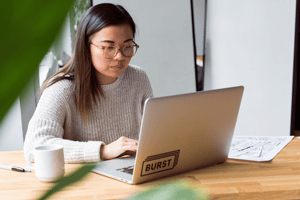 It's all too easy for small architecture or engineering firm owners to get bogged down by day-to-day tasks that could be more efficiently fulfilled by an outside source or by incorporating technology. Trying to do everything yourself not only ends up wasting precious time that you could be spending on core business activities, but it can also significantly hurt the growth and bottom line of your company.
As a small business owner these days, two of the greatest advantages you have going for you are the freelance economy and tech tools. A healthy mixture of the two can do wonders for increasing the efficiency of your business operations without compromising the control you maintain over your company. So, with that idea in mind, here are a few examples of tasks that are best outsourced or assisted through technology.
Web Development
Few things are more important for a small business than having a solid website. Obviously, the more clients and customers you attract, the healthier your bottom line will be. And to attract these clients and customers, you need a professional website that engages your audience. There are many affordable web-building platforms online that you can use to create a website. However, with these platforms, the layouts and features are limited, which makes it difficult to create a unique website. Plus, if you're not an expert, this can end up taking a lot of time.
To save time and money in the long-term, you can hire a professional web developer. As Upwork notes, a capable JavaScript developer will be well-versed in fundamentals like HTML, CSS, and JavaScript, as well as back-end technologies like Node.js, Express.js, and Horizon. Moreover, they will be able to build your site with advanced tools like Bower and Grunt. By using their knowledge and skills, a JavaScript developer should be able to get a quality site up and running fairly quickly. Another advantage of JavaScript is that it's mobile-friendly which means your site will look and work well no matter if the user is on their smartphone, computer, or tablet.
Administrative Work
Many small business owners waste time performing menial tasks. This might include scheduling appointments or meetings, running errands, data entry, shopping for supplies, or any number of other administrative tasks. While these jobs are critical to the success of a business, they're typically not considered core activities. Consider hiring a virtual assistant to take care of various day-to-day tasks like these so that you can devote more time to growing the business.
Accounting
Similar to administrative tasks, accounting is an essential part of any business. However, that doesn't mean you should handle every aspect of the company's finances. By outsourcing to a freelance accountant, you can ensure that bookkeeping, invoicing, financial reporting and analysis, and other such tasks are fulfilled efficiently. If you have expertise in finance and prefer to do it yourself, just make sure you have top-notch accounting software.
Social Media Marketing
Nowadays, social media is paramount in successful business marketing. As long as you know your way around a smartphone and computer, you can work to increase your company's online presence on sites like Instagram, Facebook, and Twitter. However, having a freelance social media manager could save you a significant amount of time and money because they will know the best ways to engage your audience, whether it's through planning campaigns, posting blogs or promotional videos, messaging with followers, or any other kind of social media activity.
Outsourcing and using technology for certain tasks can do wonders for your business operations. While the tasks listed here are definitely worth considering, there are many other business-related tasks that can be handled by outsourcing or implementing tech solutions. Do your research, keep an open mind, and plan to redeem some of your time and money!
About the Author: Lindsey Weiss is the co-creator of Outbounding, which connects your organization with the publishers and webmasters who care about your vertical.
Image via Burst
PSMJ is always looking to publish diverse views on issues and trends in the A/E/C industry. We invite you to submit a 500-word post on any industry-related topic. We look forward to hearing from you.