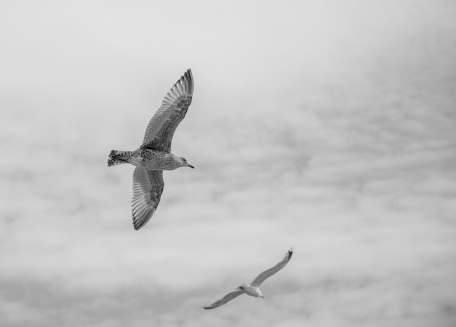 An entrepreneur is, by nature, a risk taker. The entrepreneur sees the benefits and the possibilities, rather than getting hung up on how things might not work out. If you do not have that element of risk-taking in your makeup, then I don't recommend that you start up an architecture or engineering firm. However, entrepreneurs and good leadership do not automatically go hand in hand. The mark of a successful entrepreneur is great leadership as well.
Without a captain, a ship doesn't sail, and the crew has no point of direction. If the captain did not have navigating equipment, where would the ship be? As the leader of a design firm, your navigating equipment starts with your leadership qualities and finishes with your business plan. Without this equipment, you'll be stuck in a dinghy getting nowhere fast.
With good, solid leadership and a well-conceived business plan, you'll develop your firm and it will travel to successes your never anticipated. So your first task in striking out on your own is to develop leadership qualities within yourself, and then learn how to coach others to greatness.
An avid fan of management books, I've always had an insatiable need to verify my beliefs on the true qualities of a leader, mostly because these qualities can be so intangible. Recently I re-read a copy of On Becoming a Leader, by Warren Bemis, to review it for the readers of our monthly Professional Services Management Journal. I thought it important to pass Bemis' thoughts on leadership along. According to Bemis, there are three reasons why the leader is important, paraphrased here:
The leader is responsible for the effectiveness of the organization—its success or failure depends on the perceived quality of the leader

Changes in past years have left an empty seat—people in our society need leaders

People are looking for integrity in their role models—they like to have a leader with integrity
"A dreamless sleep is death," Bemis says. You, as the leader of your new firm, are the carrier and the executor of the dream. Design work in itself is the fulfillment of a particular client's dream, the selling of a vision to a client. As a design entrepreneur, you are extending that dream creation one step further. As the head of your firm, you must manage the dream. You alone:
Communicate the vision.

Recruit the personnel to carry it out.

Reward them adequately to keep motivation high.

Retrain them so they stay the best in their field.

Organize your firm to stay ahead of the game.
The bottom line isn't everything—it's a lot—but don't neglect to think through entirely all the consequences of your vision. The choices you make in setting up the fulfillment of your dream—your firm's size, your market, your goals—must all adhere to the vision you set down.
"A leader without some vision of where he wants to take his organization is not a leader," Bemis says. In formulating that vision, beware of the hazards of short-term thinking: "Our addiction to the short term gave us freeze frame shots of a changing world, preventing us from seeing that it was shrinking, heating up, growing rancorous and ambitious—not just socially but economically."
In our time we have come to expect neat, simple answers. Nothing is simple. Answers are long term; they are complex. Understand this complexity and communicate its meaning through your work. Your judgment and character will be communicated in your vision, and it will manifest itself inevitably.
About the Author: As Founder and CEO of PSMJ Resources, Inc., Frank A. Stasiowski, FAIA is a counselor, strategist, and advisor to CEOs of the top design and construction firms in the U.S. and abroad. Stasiowski is a licensed architect with degrees from the Rhode Island School of Design and an MBA from Bryant University. He has spent the last 35 years working with design firms.
Maintaining strong backlog, sustaining profitability, finding and keeping top talent...just some of the priorities that are top-of-mind with today's A/E/C firm leaders. Of course, knowing what to do is the first step towards being an effective principal. But, actually doing it is often what separates the "real deal" firm leaders from the others. "Real deal" firm leaders aren't just born that way. Rather, they develop through proven guidance and experience. They develop by staying close to those who have been there and learning from the seasoned experts. They develop by attending PSMJ's A/E/C Principals Bootcamp.
You also might be interested in these leadership-related blog posts:
Expert Interview: Developing Next Generation Leaders
Stretch Yourself to Reach Your Leadership Potential
Trend Line: How Do A/E Firm Leaders Charge Their Time?
What Does It Take To Be A Leader?