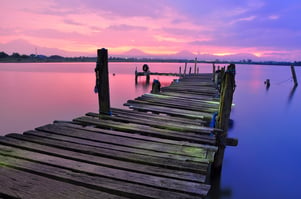 Have you ever sat through a client debrief following a painful loss and thought... Wow, this client is a perfect fit for us? Did you write that client off or establish a plan of attack?
After a painful loss, I used the opportunity to focus my attention on the issue at hand—cultivating the relationship.
Consider this list for cultivating long-term prospects:
• Establish a genuine rapport and bond with your client
• Educate yourself on your clients' business
• Understand your clients' pain by asking great questions
• Share pertinent, relevant and timely information
• Develop and commit to a client touch program
• Resist hard selling and offering free solutions
• Focus on this: positioning yourself as the trusted advisor
Some call this process a "Personal Marketing Plan." I prefer the "Client Capture Plan (CCP)" because it focuses on the client and capturing the most important element—the relationship. What might be included in your CCP?
• Regimented action items and assignments
• SWOT matrix of your client and your firm
• Information related to your client's hobbies and preferences
• An analysis of your competition
• A list of specific opportunities that fit your target market(s)
• Habitual documentation using a Client Relationship Management system
Over a two year period our relationship continued to grow. When I received my first holiday card on personal stationery, I knew things were really growing. When he sent me ideas to review one Saturday morning with a "call me ASAP" comment in the subject line, I knew it was time to go to work.
Eventually, we partnered on many successful projects—around 25 projects and counting. And it all began with a loss, a solid debrief and a plan of attack—a client capture plan!
About the Author: Bill Burke is a landscape architect and senior planner with Oates Associates. He is a market leader for the firm and leads the planning and urban design studio. Bill can be contacted at bill.burke@oatesassociates.com.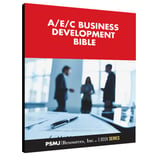 This article is an excerpt from PSMJ's complimentary ebook The A/E Business Development Bible, a concise overview of the essential "must-knows" of business development for architecture and engineering firms, direct from PSMJ's marketing and business development experts.
You also might be interested in these related blog posts:
9 Essential Steps to Developing Satisfied Clients
How to Manage Multiple Projects With The Same Client
26 Ways to Find Clients and Get Work
A Client Service Strategy to Guarantee Repeat Clients