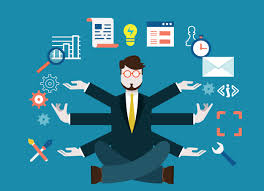 When you're managing a number of projects for the same client, there is a host of things you can do to streamline the relationship, cut costs, and improve overall service delivery.
These can be packaged together as a Client Management Plan. A Client Management Plan is similar to a Project Management Plan, but differs in a few key aspects.
Some specific features of the plan should include:

• A frank discussion of what you and your client want and need from the relationship. Some give and take will be required, but having the discussion, and confirming the results in writing, can serve as a valuable baseline for a successful relationship.
• A continuity of staff on both sides of the relationship.
• Agreement on a standard set of contract conditions that will apply to all projects, so that each new project needs only a one-page purchase order that references the standard conditions of contract.

• Standardization of drawing conventions, a level of expected detail, materials selection, equipment specifications, and anything else that can flow from one project to the next. Don't reinvent the wheel each time!

• Agreement on when invoices should be submitted and when payment will be made, so that nobody wastes time chasing accounts or responding to questions.
• Clear protocols for communication (including response time), at all project levels.

You'll need to work your way through a few projects with the client, getting to know each other (and each others' idiosyncrasies), before you reach these understandings. But focusing on them at the appropriate time, and getting them right, will be a huge benefit to both you and to your client. Getting started on a Client Management Program is easier than you think.
About the author: David Burstein P.E. is Director of Client Services for PSMJ Resources, Inc., the nation's largest provider of management information to the engineering/architectural professions. As part of his responsibilities, he provides consulting and training services on the subjects of strategic planning, marketing, project management, human resources, quality, finance and ownership transition. He is lead instructor and developer of PSMJ's A/E/C Project Management Bootcamp.
This article is a excerpt from PSMJ's Guide to Empowering Project Management, a complimentary ebook designed to synthesize some of our most insightful and action-oriented advice for project managers.