COMPLETE BUNDLE: All 2019 A/E Benchmark Surveys and Tools
Publisher: PSMJ Resources, Inc.
Date Published: 2019
Format: Excel
Price: $1,944
For previous versions of these survey reports and tools contact Diane at dconstantine@psmj.com or
call (617) 965-0055.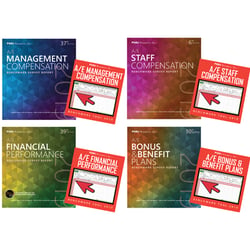 All the data we have to offer!
PSMJ's A/E Benchmark Survey Reports and accompanying A/E Benchmark Tools offer complete data to help you achieve best-in-class results.
If you purchase each item separately your cost would be well over $3,000. But with this special bundle pricing you get PSMJ's four 2019 A/E Benchmark Survey Reports along with four accompanying benchmark tools.
Included Benchmark Surveys Reports
Included Benchmark Tools