A/E Bonus & Benefit Plans
Benchmark Tool
Publisher: PSMJ Resources, Inc.
Date Published: 2019
Format: Excel
Price: $399
For previous versions of this tool contact Diane at dconstantine@psmj.com or call (617) 965-0055.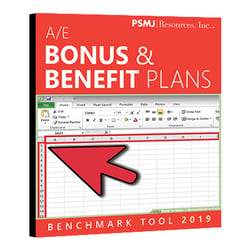 This sophisticated MS Excel spreadsheet compares your firm's incentive compensation data instantly against firms of similar size, type and client market.
Each year, your annual strategic planning session launches your firm's improvement initiative for the next year. The place to start improving your firm's performance is by benchmarking. Our A/E industry benchmarking tools have helped hundreds of firms determine where they are and where they need to be in terms of incentive compensation.
These sophisticated MS Excel spreadsheets compare your firm's data instantly against firms of similar size, service, client type and client markets. Just input your firm's data, and a click of your mouse provides you with a clear, objective snapshot of where your firm stands against the most critical benchmarking indicators.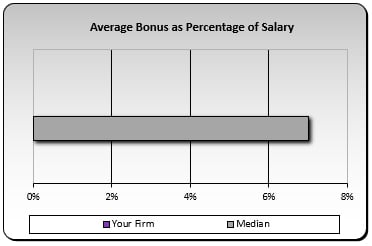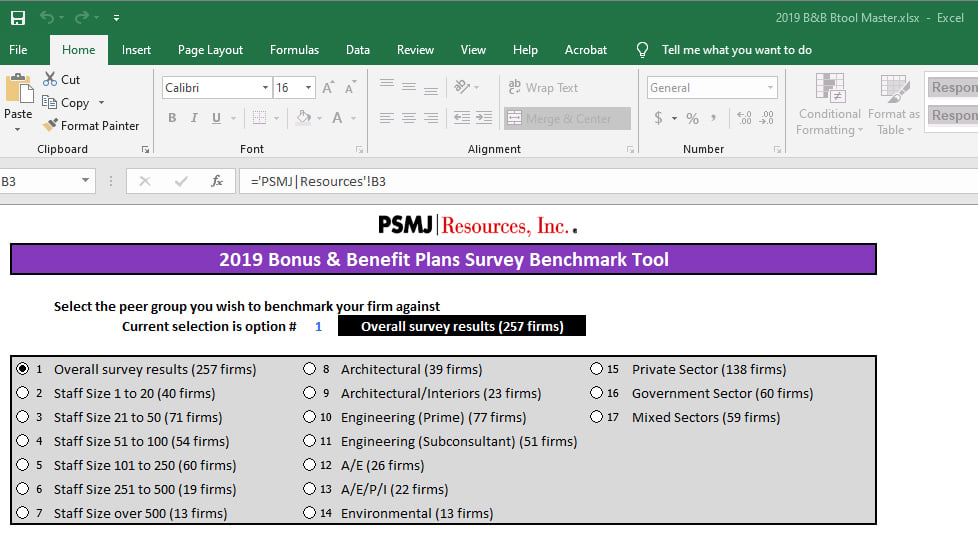 ---
RELATED PRODUCT