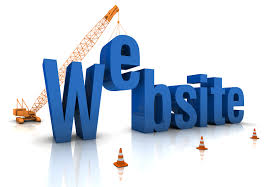 The World Wide Web has turned 25 and now reaches 87% of Americans, including near complete market saturation with the upper-middle class, individuals with college degrees, and young adultsaccording to a Pew Research Center survey.
With so many advanced web users, it's important that your architecture/engineering/construction (A/E/C) firm's website be user friendly and designed following contemporary best practices in web design. As a Compuware study showed, 88% of users are less likely to return to a site that doesn't leave them with positive impressions.
Whether you have a website and want to make it more user friendly or you're just getting started with your website, make sure you address the following aspects of your website:
Know the principles of web typography, especially readability. Type on the web is very different from print type, and it demands a different approach, including larger font sizes. Read up on web typography at sites like webtypography.net and consider giving your site a typographic overhaul focusing on best practices.

Check your navigation. Most sites employ navigation that makes sense to the person who built the site but might not make sense to users. Ensure your navigation is intuitive to all users and placed prominently along the top or left of the page, and only employ dropdowns when necessary.


Know the best layouts and familiarize yourself with eye tracking studies. Most web users browse pages in an F-shape, but Z-shape layouts are also popular. Read some eye tracking studies on websites and check your site compared to the ways actual users navigate sites.


Give your content breathing room. Unlike in print, white space on a web page doesn't cost any extra money. Users prefer designs with opportunities to rest their eyes, so give your content plenty of room to breathe in your page layouts.


Go simple with color schemes and employ low saturation colors. Complex color schemes often don't translate well to the web, so you're better going with more neutral colors throughout with occasional pops of brighter colors. Lower saturation (i.e., muted) colors are also preferable, since high saturation colors are often perceived as tacky.


Invest in your photography. High-quality full-page images are a major way to draw in and keep users. Professionally shot photos for your website will almost always pay dividends.


Design every page as if it's a landing page. With the prominence of search engines, not nearly as many users begin on the home page as you would think. Design every single page of your site as if it were the first page a user landed on when visiting your site.


Design for the fold. The majority of users will not scroll on webpages, so your most important content, such as calls to action, should be placed above where users would have to scroll (though that is different for each user).


Get rid of non-essential content. Websites are all about utility, and users are always concerned with what they can do with your site. Trim out any unnecessary content that doesn't enable a user to do something, whether it be learn information or perform a particular action.


Make interactive elements very clear and give users feedback. In order to highlight the things users can do on your site, make interactive elements (including hyperlinks) very prominent and give users some form of feedback, such as changing an item on mouseover, so that users know when something can be done on the site.

Make your website responsive or create a separate mobile site. More than 60% of web users access the web entirely or primarily on their mobile devices. Your site absolutely needs to accommodate these users. Two popular solutions exist: a responsive design that changes based on browser window size or a separate site (m.domain.com) that is specifically designed for mobile devices.


Pay attention to functionality, load times, and browser compatibility. Broken links, JavaScript issues, forms not working, slow page loads, and poor browser compatibility are all major issues that affect how a user perceives your site. Make sure your sites work, load within 0.5 seconds on a broadband connection, and look similar across all major browsers.


Accessibility is not a minor concern. An estimated 1 in every 50 people in America has a visual disability. Good web design accommodates all users, including those using screen readers and other assistive devices.


Do basic usability testing. All sites have usability problems, and there is no substitute for usability testing to help locate and fix those problems. Read Steve Krug's Rocket Surgery Made Easy and perform monthly informal tests.


Make your site a living thing. Conducting usability tests is only half the picture: you also need to update your site to address those issues. A site that is regularly updated will generate more return users and will keep up better with contemporary best practices.
About the Author: Eva Grouling Snider is a faculty member in English at Ball State University in Muncie, IN. She teaches and practices web design, document design, and professional writing and can be found online at egsnider.com.
PSMJ is always looking to publish diverse views on issues and trends in the A/E/C industry. We invite you to submit a 500-word post on any industry-related topic. We look forward to hearing from you.
Additional blog posts on A/E/C firm website development:
How To Turn Your Website Into A Marketing Machine

Does Your Website Really Reflect Your Business?
What Are The Best Architectural Websites?

Are You Getting the Best ROI for Your Website?
Maintenance Is The Key To The Best A/E Websites

Guest Blog: State of the A/E/C Website