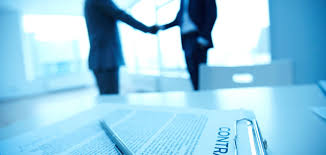 There are two ways you can make contacts with potential new clients: push-thru vs. pull-thru marketing.
1. You can find out who has a project coming up and seek to be selected for that project. We call that "push-thru marketing."
2. You can create an environment in which the client seeks you out. We call that "pull-thru marketing."
Here are some examples:
Push-thru marketing
Cold calling

Tracking project announcements (e.g., Fed Biz Ops)

Submitting qualifications statements

Responding to competitive requests for proposals
Pull-thru marketing
Making presentations at conferences

Sending clients useful information

Client outings—without talking about business
Both methods are necessary, but the more work you bring in through pull-thru marketing, the higher your hit rate and the higher your fees.
About the Author: David Burstein P.E. is Director of Client Services for PSMJ Resources, Inc. As part of his responsibilities, he provides consulting and training services on the subjects of strategic planning, marketing, project management, human resources, quality, finance and ownership transition. He is a lead instructor for PSMJ's AEC Project Management Bootcamp. He can be contacted at 770-723-9651 or dburstein@psmj.com.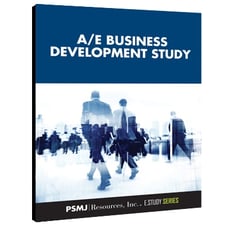 In PSMJ's complimentary report, A/E Business Development Study: How Today's Most Successful A/E Firms Keep Their Clients Happy and Win New Work, we asked a range of questions relating to firms' business development efforts, including: If firms have a full-time business development staff and how it functions, and how they train their full-time business development staff. Then we overlaid that data against firms' financial performance, proposal performance, and client satisfaction, i.e. their business development effectiveness.
For more advice on A/E marketing, following is a list of related blog posts:
14 Marketing Resolutions A/E/C Firms Should Make in 2018
Attract Ideal Clients With An Inbound Marketing Strategy
Get Your Team in Marketing Gear
5 Tips on How to Survive the Marketing Tech Madness
Marketing Spend: Are your budgets targeted for growth?