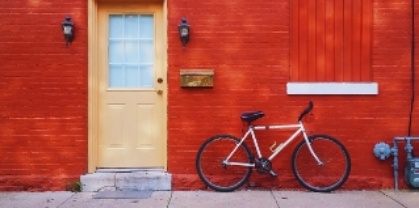 The marketing role of a project team member may not be one he or she "signed on" for, but it is a requirement for professional growth.
One of your key opportunities is to develop a "marketing attitude" among your team members. After all, your clients' view of your architecture or engineering firm will be shaped by their direct (and indirect) interaction with your staff and their confidence that your staff understands their goals—for this project, and for the long term.People drive projects, and marketing—done right—is about interacting with people to find out what they really need. When you do this with clients, you win their confidence—and their future projects.
So how can you put your project team's best foot forward to effectively promote your firm? Make sure that they practice these two steps to get your project team in marketing gear:
Serve the client. Let your team know that the cheapest, best way to market is to satisfy clients. Nothing goes further to promote your firm than delivering high-quality services that support your client's larger mission. Make sure you know this mission, and let your staff know it. By delivering value—not just a building—you help the client's business and make him or her ask for more of yours.
Get involved with clients. Challenge your team to think "marketing" as part of their role on the job, and provide each team member with opportunities to engage in the role. Some simple techniques:
Invite your entire team to the kickoff meeting. Include the client team, as well as all key stakeholders and subcontractors on the project—as far down the line as you can see. Although the electrical sub may not come in until later in the project, include him now. Get everyone talking to discover the project's true scope—the one that will work on all counts. In this meeting, your team can become creatively and instrumentally involved with your client's t e a m — e s t ablish authentic bonds with them. Thus, you begin longstanding relationships.

Educate staff about the client's business. The more your staff understands the client, the better they understand the project. Subscribe to client periodicals, e-magazines, and digital journals so your staff can read what your clients read. Go to the conferences they go to. Invite clients in to give staff lunchtime seminars about their business. Clients love to talk about their work.

Keep staff updated on client comments and concerns. Copy your team on client meeting minutes. Ask for their input in resolving project issues. Let your team know how the client is feeling about the project.

Let everyone take part in client interaction. Each time you attend a client meeting, bring along a different team member—one week a CAD tech, another week a structural engineer, etc. This will not only keep your team involved; it will also keep you "honest." Including qualified team members in client activities engages and empowers the staff to build success, for themselves and the firm.
Now it's your turn: How does your project team put its best foot forward to effectively promote your firm?
ARE YOU AN EMPOWERED PROJECT MANAGER?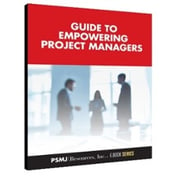 Knowing what it means to be an effective PM is often very different from how to be an effective PM, and when expectations of seller-doer miracles are piled on top of difficult conversations (ever had to tell a client "no"?), feelings of empowerment often fizzle flat. That's why we're here to help. PSMJ's complimentary e-book Guide to Empowering Project Management is designed to synthesize some of our most insightful and action-oriented advice for project managers.
You also might be interested in these related posts:
10 Good Business Practices for Firm Success
Are You Asking the Right Questions in Planning Your Firm's Strategy?