Every year, PSMJ brings together the A/E/C industry's top leaders and most successful firms to provide a glimpse into the future of our industry. Here, we present the first in a series of blog posts that samples the best of the A/E/C Industry Summit breakout session and keynote presentations—with clickable links to professionally produced videos of each session.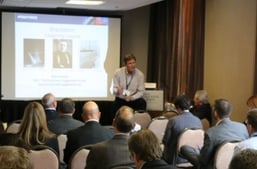 Breakout Session: Leadership Lessons From Shackleton
By Bob Kelleher / Founder and President - The Employee Engagement Group
Shackleton's leadership resulted in survival of every member of his crew stranded in Antarctica.
Famed Antarctic explorer Ernest Shackleton selected 27 men to accompany him to Antarctica Their goal was to cross the entire continent on foot.
Shortly after reaching Antarctica, however, the mother ship, the Endurance, became trapped in ice. The ship drifted aimlessly across the treacherous Weddell Sea for 10 months, then was crushed by ice and sank
Shackleton and his men floated on melting ice for months until they were forced to board three small lifeboats in search of land. Their survival story lasted almost two years, but not a single life was lost. There is no clearer metaphor for "we're all in this together" than this timeless story of survival. In this presentation, Bob highlights specific examples how Shackleton's leadership and ability to create a high level of engagement was key to the survival of his crew.
Leadership lessons that A/E firms can learn from Shackleton to enhance employee engagement include:
Link engagement to high performance.

Reinforce and reward the right behavior (and consequences for wrong behavior).

Establish expectations.

Create a motivational culture.

"Walk the Talk"—It starts at the top.

Track and communicate progress.
Speaker bio: Bob Kelleher is the President and Founder of The Employee Engagement Group, and is an award-winning speaker and thought leader on employee engagement, workforce trends, and leadership. Bob is the author of the best seller Louder Than Words, 10 Practical Employee Engagement Steps…that Drive Results!, the critically acclaimed, Creativeship, An Employee Engagement and Leadership Fable, and the December 2013 released Employee Engagement for Dummies.
To watch the video of Bob's session: Leadership Lessons From Shackleton: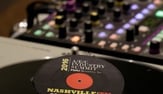 We hope you find this presentation informative, and that you walk away with more than a few good tips. Most of all, we hope it makes you eager for the extraordinary content we have planned for our upcoming Thrive 2016 – The A/E/C Industry Summit, to be held in Nashville on October 12-14, 2016.
We are looking forward to seeing you in Nashville for two powerful days with the world's most successful and influential A/E/C visionaries!
You also might be interested in these related PSMJ blog posts:

THRIVE 2016 – The A/E/C Industry Summit Speaker Spotlight
2015 A/E/C Industry Summit Recap: Where We're Headed in 2016

From PSMJ's A/E/C Industry Summit: Cracking The Millennial Code