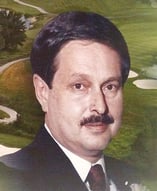 As you may have heard, we lost a friend, colleague, and one of the A/E industry's brightest minds recently with the passing of our own William ("Bill") Fanning.
Over his decades-long career with PSMJ, Bill's accomplishments include leading the growth of our popular A/E Financial Performance Benchmark Survey Report and completing thousands of valuations and other assignments for our clients.
If you got to know Bill, you also got to know his unmatched A/E finance and accounting experience delivered in that classic no-nonsense approach…with a dash of sarcasm for good measure.
We know that Bill would be cringing at the thought of us penning a sappy tribute about his storied career or how much we already miss him. But, we're pretty sure he'd appreciate us digging through the PSMJ archives and dusting off (quite literally in some cases) some of his most popular articles to share with you.
Some of these contain tips that are just as relevant today as they were decades ago. Others, like the post-9/11 market update, remind us of how quickly good times can turn bad. We can't think of a better way to convey who Bill was and what he brought to this industry than by sharing this content with you.
We'd like to think that Bill left the A/E industry better than he found it…and, for that, we're all forever grateful.
Thanks for everything Bill.
---
July 1987: How to Make Money with the Feds
A lot of people have told you that the government is not a profitable client to work for. Yes, it is true that the current changes in government policies and regulations are designed to lower their costs and, thus, squeeze your profits. Many firms are still achieving very respectable to high profits doing government work, but it takes skill and good management to play the government game successfully.
Here are five tips on how to get the maximum fee…
---
February 1990: Changes in Regulations Will Impact Your Firm
You are probably familiar with the unfavorable press coverage that major defense contractors have received in recent years for some ridiculously high costs of parts. The result of this has been a flood of regulations aimed at bringing the high cost of defense contracts under control.
You may not be aware of this, but the design community shares one thing in common with these major defense contractors. Both the defense contractors and A/E firms…
---
September 1999: Is Labor Efficiency Worth Calculating?
Some people have advocated a single value, the "efficiency index", as a simple and reliable method for gauging firm performance. This metric is the net fees divided by total payroll.
This method is supposed to replace the traditional net direct labor multiplier and labor chargeability measurements…
---
November 2001: Terrorist Attacks Bring Mixed Economic Consequences to A/E Industry
Somewhat surprisingly, early indications show that the events of September 11th have harmed only certain corners of the A/E industry – primarily on the architecture side and in the Northeast market.
Sectors tied to travel are taking the strongest financial hit. Hotels, restaurants, and vacation resorts have felt the blow. Clearly, there will be challenges for design firms as holds and project stops…
---
July 2017: Burning Question: How Much for Your Retirement?
While many architects and engineers indicate they want to keep working "forever," and they plan to pursue projects that enable them to keep working past a normal end-of-career age, there are individuals who plan to retire.
Over time, the 401(k) has become the overwhelming favorite type of plan among design firms. There are some ESOPs and some Profit Sharing (only) plans, but the…