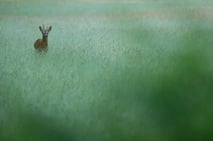 Somewhat surprisingly, early indications show that the events of September 11th have harmed only certain corners of the A/E industry – primarily on the architecture side and in the Northeast market.
Sectors tied to travel are taking the strongest financial hit. Hotels,restaurants, and vacation resorts have felt the blow. Clearly, there will be challenges for design firms as holds and project stops work their way through the supply chain.
On the positive side, there doesn't seem to be much of a slowdown for government-funded projects. Transportation firms are still finding more potential jobs than they have the capacity to deliver. The school market continues to expand. Water utilities and transportation systems are looking to improve their security – as are many building owners.
In thinking about what will change, government funding is pretty well locked in through mid-2002. But, budget battles at the state and local levels next Spring could reveal the level of infrastructure spending for later in the year.
Until consumer markets recover and show signs of growth, industrial spending and retail and commercial construction will stay sluggish.
About the Author: With thirty-five plus years of design industry experience as a manager, consultant, and writer, William Fanning has helped numerous firms throughout the country improve profitability and firm management as well as transition firm ownership. Formerly, Bill was the Director of Research for the Professional Services Management Journal (PSMJ), the largest newsletter devoted to the management of design firms.