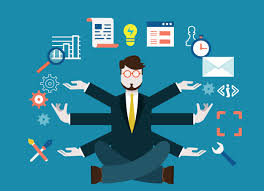 You are probably familiar with the unfavorable press coverage that major defense contractors have received in recent years for some ridiculously high costs of parts. The result of this has been a flood of regulations aimed at bringing the high cost of defense contracts under control.
You may not be aware of this, but the design community shares one thing in common with these major defense contractors. Both the defense contractors and A/E firms use negotiated contracts. In an effort to control costs, the government has undertaken a series of regulations that apply to all negotiated contracts.
One of the biggest changes is in travel regulations, where government employee travel allowances are now the maximum allowable cost. IN general, these per-diem costs are way below the average travel cost because the basis includes hotel rates at the very steep discounts that the government has negotiated with hotels. Also Congress has added to this original law by making government contractors use government airfares, which are also negotiated at large discounts.
Comments we've heard indicate that full compliance with the new regulations would almost require a competent accountant accompany each traveler to keep truly accurate expense reports! Fortunately, we have some strategies for you that other design firm leaders are using:
1. Firms are avoiding detail "time-out, time-in" tracking for partial per-diem eligibility by assuming no per-diem on the first day out, and a full per-diem on the last travel day.
2. Some firms are itemizing sales taxes paid from other travel expenses. The regulations make no mention of this expense as part of the per-diem while other sections make amounts paid fully allowable.
3. Some firms are treating the extra time required (obtain letter, try to obtain the government rate, account for and track allowability) as an additional labor item outside of the basic design services. These firms are showing 1-2 hours per person day trip (plus overhead) as a separate fee item under "other direct costs".
We'll keep you informed as these regulations evolve and design firms adapt to them.
About the Author: With thirty-five plus years of design industry experience as a manager, consultant, and writer, William Fanning has helped numerous firms throughout the country improve profitability and firm management as well as transition firm ownership. Formerly Bill was the Director of Research for the Professional Services Management Journal (PSMJ), the largest newsletter devoted to the management of design firms.