Like with every PSMJ program, this course is delivered by A/E/C industry experts who practice what they preach.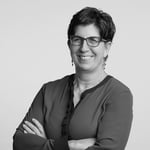 Jenifer Navard brings over 25 years of experience in business and financial management. Her experience ranges from auditing with one of the top 5 public accounting firms to financial accounting and management of mid-sized companies in a diverse range of industries. This background has provided Jenifer with a broad set of skills to draw from in managing a growing A/E/C firm.
In addition to her consulting work with PSMJ, Jenifer is a Principal and Director of Finance with nationally-recognized design firm Eskew+Dumez+Ripple. In this capacity, she works closely with the firm's partners to ensure adherence to both the design and business values within each project. In addition, she maintains an active role assisting each Project Manager in tracking their individual project performance targets.