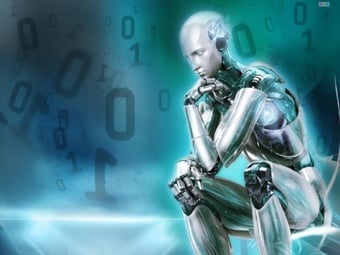 Last year, NPR's "Marketplace Morning Report" broadcast a segment that discussed how the traditional role of doctors has been changing.
With the healthcare industry emphasizing efficient cost management, doctors are now expected to develop skills and expertise managing electronic health records, working collaboratively with other specialists, and knowing what treatments cost.
And with more fundamental industry-wide changes expected in the next five to 10 years, some younger doctors are bringing an entrepreneur's business-oriented mindset to the art of medicine in order to use data to stay better organized, stay abreast of the latest medical advances, and advise their patients how to become better informed shoppers of healthcare.
Millennials who understand the importance of technology in their professional practice are part of a new round of residents who noticed the lack of data organization and knowledge in healthcare. In an interview with Dan Blumenthal—a resident at Massachusetts General Hospital — he explained that his doctor in charge was taking up so much time teaching them, that it was "taking way too long to see all of the patients that we needed to see, and as a result our residents were getting tired." It was then that he recommended to his boss changes that improved their efficiency without compromising educational priorities.
It is hoped that a new generation of doctors like Blumenthal will continue to solve these inefficiencies, ultimately leading the U.S. to better care and lower costs, especially when as much as $1 trillion a year is considered 'wasted money' in the healthcare field. The Marketplace segment asserts that healthcare executives have too often failed to think strategically about how technology can transform their businesses. For example, many hospitals and physicians who purchased sophisticated billing systems tied to electronic patient records never figured out how to organize all those files and billing, let alone extract valuable data and analysis that could be used to provide better patient care.
In this way, I couldn't help but draw some parallels with our building design industry. We're infamous for inefficiency from design all the way through construction. Racing from deadline to deadline, we struggle to adopt and apply new technology to improve our efficiency. When it comes to product and material research, designers constantly reinvent the wheel, wasting time that should be better spent on higher level tasks.
As Millennials enter our profession, many already possess proficiency in cutting-edge design and visualization software. But then they notice a conspicuous lack of digital solutions for collecting, organizing and protecting institutional knowledge in their firms. A knowledge management platform that is a centralized repository for research and institutional memory, keeps information efficiently organized, and makes workflow collaboration easy is going to enable everyone in the firm to engage with each other at a much higher level. It encourages discovery of unexpected connections between past projects and experiences that may spark the next great design breakthrough. When adopted firm-wide, projects have a better shot of avoiding past mistakes, staying on schedule, staying profitable, and staying competitive as the architecture, engineering, and construction industry continues to change in unpredictable ways.
About the Author: Brad Cronk is a co-founder of Arazoo and has over twenty years of experience in the design and construction industry as an architectural designer, curtain wall consultant, and owner's representative. He has worked with Barry LePatner for over 16 years and is a principal of LePatner Project Solutions LLC, which provides project management services to real estate owners and developers, investors, and non-profits. Brad is a licensed architect and LEED BD+C AP.
PSMJ is always looking to publish diverse views on issues and trends in the A/E/C industry. We invite you to submit a 500-word post on any industry-related topic. We look forward to hearing from you.
You also might be interested in these related blog posts:
Are Your Employees Engaged, Or Just Satisfied?
What Are Your Employees Saying About Your Firm?
From PSMJ's A/E/C Industry Summit: Cracking The Millennial Code