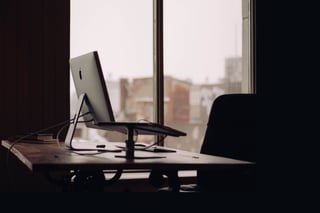 Opening a branch office is an exhilarating experience. Often your architecture or engineering firm is responding to big opportunities in a new region, bringing on new employees with tremendous potential, or positioning itself to better serve a major client.
Rich Burns, a PSMJ Resources consultant who specializes in corporate vision and communications, summed up the excitement of expansion in this way:
"Starting a branch office is usually as much an emotional decision as a business one. It's a time of goodwill and euphoria, and this emotional component can carry over as leniency toward a branch office's financial or operational ill health."
Keep a level head when opening a new office by setting up a list of expectations for the branch. Burns suggests these guidelines:
When establishing a branch office, commit to closing it within 24 months if it is not profitable. This must be a decision you stick to, no matter how much of a favorite child your branch office once was, or still is.

An ailing branch costs your firm in every way — poor reputation, poor financial performance, or poor management is detrimental to a robust, well-established home office. Branch office managers can be very persuasive when their job is on the line, but wisdom must outweigh wishful thinking.

When evaluating the finances of your branch office, look at it as a stand-alone business — then establish a little bit of "wiggle room" for shared overhead costs that can be shouldered by your home office. You must decide what will qualify your branch office as a "profitable" operation within 24 months. Keep the following items in mind when determining your criteria:
The branch should be able to cover its own personnel and G&A expenses.

You can be as lenient or as strict as you care to be with corporate staff allocation. Are you willing to foot the bill for your branch's accounting and marketing functions, for instance, or will you charge for the services of your home office personnel?

Do you expect your branch to contribute to a pool of money that is set aside for employee benefit plans? Keep this in mind: if at any point you decide to reduce budgeted monies to a defined-benefit plan because the branch office can't contribute enough to support all of its employees, it's time to cut bait!
Close an unprofitable branch today. It may be difficult, but it's worth it in the long run.
Now it's your turn: What lessons has your firm learned from opening a branch office?
Ever wish you could avoid the mistakes of others when it comes to starting or growing an A/E branch office? Too many branch offices just limp along for architecture and engineering firms…and eventually close down. But, it doesn't have to be this way! In PSMJ's Branch Office Optimization Strategies Roundtable, you get candid discussion, shared experiences, and data-driven insight on sustainable branch office growth.
Other Branch Office related blog posts:
Data Dive: Best Practices in Branch Office Management
Letter from the Field: Growing a Branch Office
Might as Well Jump: Tips for Branch Office Success
Six Battle-Tested Strategies to Establishing a Branch Office
Three Pieces of Advice for Evaluating Branch Office Success