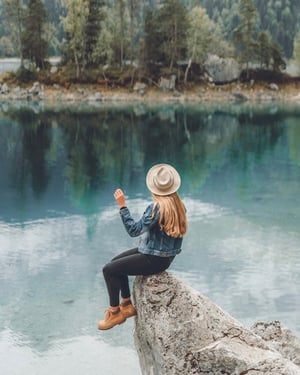 Whether or not you're a country music fan, I think most would agree that the lyrics of country songs are particularly relatable. In his new song, "Made for You," Jake Owen sings: "Summer jobs are made for spending cash." This got me thinking.
It may seem like young people are coming into your architecture and engineering firm as interns only hoping to earn money and a resume booster, but this is not the case.
Life is all about experience and the next generation of professionals are as eager as ever to gain that experience. With the "real world" knocking at our doors, we want to get the most out of our internships and learn from you.
For most people, your first job is not in the field you hope to go into one day, yet it teaches you more than you'd think. I've been working since I was 15 years old, sacrificing my summer pool days or trips to the beach to make some extra cash. I always felt a sense of pride when I saved up enough money to buy the pair of shoes I'd been eyeing in the store for weeks or the concert tickets to my favorite artist's show.
While you probably don't realize it at the time, your first job often introduces you to valuable skills that will benefit you in the future: work ethic, punctuality, initiative, teamwork, resilience, the list goes on. My first job was as a camp counselor. Although bratty kids adding to my all-time high level of teenage angst did not make going to work every morning ideal, I learned a lot about patience. I also learned how to be a good role-model and leader.
My next job was scooping ice cream at a local ice cream shop. The inevitable carpel tunnel and outrageously long lines during Revere Beach's annual Sand Sculpting Festival were dreadful at the time. However, nothing teaches you more about customer service and dealing with criticism than indecisive families of eight, and the man who "specifically asked for rainbow sprinkles, NOT chocolate!"
As a high school senior, I interned with my city's local newspaper. Although my usual tasks included answering the phone with my friendliest, "Revere Journal, how may I help you?" or handling office work, I was always overcome with excitement when the editor asked me to take on a piece of my own. I remember bringing home a dozen copies of the paper the day my first article was published.
By the end of that summer, I found the pressure of working against a deadline invigorating, and the chaotic atmosphere of the office almost soothing. It was there that I realized I wanted to major in journalism in college.
Although it may have seemed tedious to me at the time, I can now say that even the humblest of minimum-wage jobs instilled in me values and practice that I appreciate today. With one year left of college before entering the workforce full-time, I can look back on every job I've held with a smile, excited for the next opportunity.
About the Author: Cheyanne Fullen is entering her senior year at the University of Massachusetts Amherst, pursuing a degree in Journalism with a minor in Comparative Literature. This summer, she is working as a Content Development Intern at PSMJ Resources.
You might be interested in the following related content:
Gen Z is in the Building: How to Attract, Engage and Retain the Next Generation of Employees
The Millennial Connect: Recruiting, Retaining and Engaging Millennial Engineers and Contractors
Are You Capitalizing On Your Millennials' Strengths?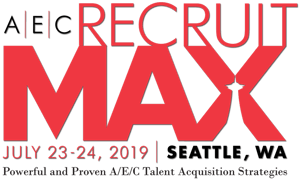 The surest way to firm success? Find and hire the best!
At A/E/C RecruitMAX 2019, you'll learn how to compete for top design and engineering talent using new strategies, technologies, and processes. It's the essential learning and networking event for firm leaders seeking maximum return on recruiting investment. Join your colleagues and leading recruiting experts for this intensive immersion in sourcing, identifying, attracting, and landing the most important new contributors your A/E/C firm will ever hire.