If you aren't taking steps to transfer knowledge to a new generation, you aren't prepared for what's coming.

The U.S. Bureau of Labor Statistics projects a 13% increase in construction-related employment by 2024, which is faster than the average 7% growth rate for all occupations. Employment of civil engineers is expected to grow by 8%, environmental engineers by 12%, petroleum engineers by 10%, and architects by 7%, just to name a few.
The people to fill these jobs will be Millennials (born between 1980 and the mid-2000s), a group that currently represents about one-third of the total U.S. population. If the A/E/C industry is going to address the growing skills gap, we must find ways to recruit and retain these individuals, as they are our future.
Did you know? Millennials have an average of seven devices they use to engage with new information and content.
Millennials are technology savvy, diverse and typically well-educated. What they lack in experience, they make up for in adaptability and a willingness to learn. Young engineering candidates, whether new graduates or those with experience, have shown they are hungry for challenging assignments, international projects, work-life balance and top training.
Training is especially paramount. Millennials in the market for jobs are looking for companies that are very forward-thinking. They ask themselves, "Who can help me get to the next level?"
Progressive companies have adjusted training packages and incentives accordingly, implementing strong retention packages for young engineering professionals, including online training programs for professional and technical development.
Online training and continuing education is particularly well-suited to the technology savvy Millennials learning style. In general, they are:
Accustomed to well-defined assignments, clear benchmarks, and continual feedback

Comfortable and reliant on constant access to information

Familiar and comfortable with multiple formats, especially videos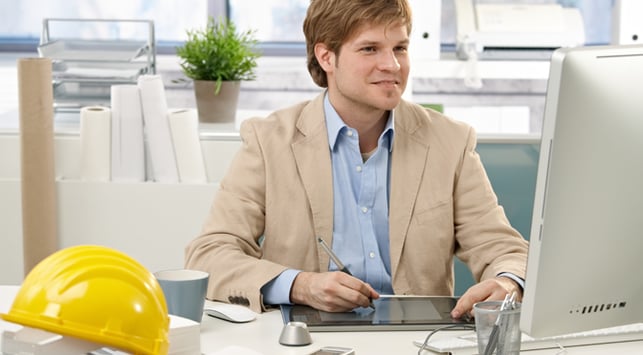 Leading online education provider RedVector has gone further to ensure courses are also available in smaller, bite-sized learning objects. These tactics have been proven to help Millennial users tackle specific topics more easily, and to make training more lasting overall. Bite-size learning objects are also easier to refer back to for a refresher.
About the Author: As RedVector A/E/C Product Director, Bobby Person is responsible for RedVector's architecture, engineering, and construction product training strategy, as well as new product development and lifecycle management for a 1,500+ course library and a proprietary Learning Management System.

You can also meet with RedVector at THRIVE 2016 - THE A/E/C INDUSTRY SUMMIT! They are a sponsor and exhibitor at the event to be held October 12-14 in Nashville. This is just one of the many reasons why you should join us in Nashville! Over the years, CEOs, CFOs, COOs, and other senior-level A/E/C firm leaders from around the world have made sure they don't miss out on this unique two-day event. In fact, we see many firm leaders come with five, ten, or more members of their leadership team to absorb all that the conference has to offer.