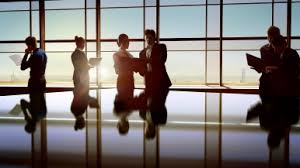 A car trip without a schedule is a great analogy of what it's like to run an architecture or engineering firm without a Strategic Plan. Employees end up sick (and tired), partners want to stop, and the owner gets no sleep. Why should your firm have a Strategic Plan? You wouldn't get in a car and take a road trip without a map, so why run a practice without a plan?
A Strategic Plan is a valuable tool that maps your practice's journey from present to future. It defines new opportunities and new markets, and it honestly addresses challenges and opportunities in management, operations, service delivery, sales and leadership. Without a Strategic Plan, you end up wherever the wind may take you.
Here are three important rules for developing an effective Strategic Plan:
Be honest. Strategic planning, done well, examines all of your practice's functional areas and develops plans, tactics, and strategies to achieve long and short-term business goals. It will fail if the participants are less than honest with themselves and others about the firm's opportunities and challenges. Ask for honest comments and observations, and receive them without judgment or criticism. While all points of view can't be reflected in a focused strategic plan, all must be heard in order to have buy-in to the final plan.

Focus on the journey, not the destination. The value in Strategic Planning is not in the document that you produce. It is in the dialogue, discourse, and consensus that builds toward the direction you are headed. Don't spend nine months trying to write the perfect document. Instead, spend two days mapping out the best journey based upon a clear destination (i.e., buy, sell, develop leadership, add markets, add services, eliminate services, etc.).

Define accountability. The best plan means nothing unless there is accountability. Don't leave the table without defining accountability and actions for various components of the plan. This is often difficult, but without it, passengers along for the trip are likely get sick—sick of promises not kept and goals not achieved.
Today's competitive firms are strategic, thoughtful, and deliberate. Even in today's strong economy, gone are the days where "winging it" could get you on the right road to your destination. Today, winging it is likely to send you coasting down an uneven side road, while others who have planned their trip enjoy a road well-traveled.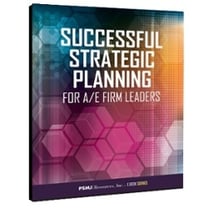 Looking for more tips, check out Successful Strategic Planning For A/E Firm Leaders. In this free e-book, you'll find specific suggestions to help your architecture or engineering think of "planning" as something you do all the time, tending to it at regular intervals—as a process that never ends and an ongoing part of running a successful business.
Other strategic planning related blog posts:
8 Tips For Making Your Strategic Planning Meeting A Success

Get Strategic With These Planning Questions

Establishing Your Strategic Plan