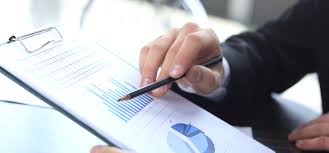 PSMJ polled a gathering of architecture and engineering firm leaders, asking them the following: Does your firm have a strategic plan? If so, does it address the potential of mergers & acquisitions (M&A)?
The good news is that almost half (49%) of the poll participants reported that not only does their firm have a strategic plan, but also that it addresses the potential of M&A. Meanwhile, only 18% said that they have no strategic plan.
More significantly, however, a third (33%) of those polled said that their firm has a strategic plan, but it does not address the potential of M&A. And yet, all were interested in, if not actively pursuing M&A opportunities.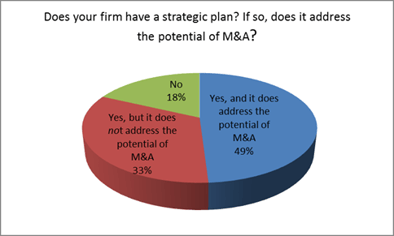 Where does M&A sit in your firm's strategic planning? With M&A activity said to be on the rise, there's no question that the challenges can be complex and even overwhelming—no matter which side of the transaction you're on. Whether you are on the buying side or the selling side, entering into a merger or acquisition can be a very risky bet. Even a seemingly small oversight or error in judgement can lead to a million-dollar mistake.

Driven by proven experience and the latest strategies for structuring win-win transactions, Mergers & Acquisitions Roundtable addresses all the steps of the process from finding the right fit all the way through to implementing a successful integration strategy.