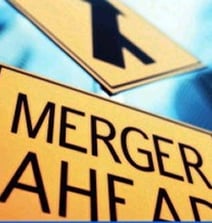 Here's a recap of some of the latest A/E/C mergers and acquisitions that have been announced in recent weeks.
October 23, 2019 – Multi-Disciplinary engineering firm Hydrock (Almondsbury, United Kingdom) acquired MRB Consulting Engineers (Yorkshire, United Kingdom), a building services design and environmental engineering consultancy. Dr Brian McConnell, Hydrock's CEO, said: "This is a great strategic move for both Hydrock and MRB. It provides us with a base in a key geographic location giving access to the strong property development market in and around Leeds and across Yorkshire.
October 16, 2019 – Engineering firm DJ&A (Missoula, MT) acquired the assets of Ecosystem Research Group (Missoula, MT). "We serve a very large number of federal clients, and one of the needs they have is environmental compliance through the National Environmental Policy Act," Christopher Anderson, president and CEO of DJ&A, said. "ERG provides those services at a very high level. The marriage made a lot of sense when we started looking at it."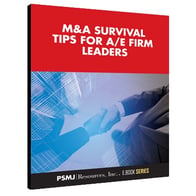 Merger & Acquisition (M&A) activity in the architecture and engineering space is certainly on the upswing and well on its way to reaching pre-recession levels. But, how ready are you for taking on the task of buying or selling an A/E firm? If you are looking for tips to help your firm navigate through the M&A process, check out PSMJ's complimentary ebook M&A Survival Tips for A/E Firm Leaders.
Other M&A Related Posts:
Getting Ready to Sell? Think Like a Buyer!
What You Must Know About Private Equity
Growing Revenue = Growing Valuation? Be Careful What You Wish For!