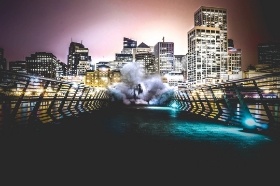 I recently had the opportunity to review a proposed contract between a major, and well-known, computer hardware and software provider and one of our local communities.
The contract was for data source integration consulting—far distant from any of the really fun stuff that those of us in architecture, engineering, and construction deal with.
But the contract had some really interesting and valuable content—content that we might be well advised to adapt. In general, the proposed contract was written in plain, not legal, language; it was easily understood and hard to misinterpret. And it contained paragraphs that really spelled out how the work was to be accomplished.
Here are a few points that I found particularly applicable to our work:
Responsibilities: The proposed contract spelled out in substantial detail the responsibilities of both the owner, in this case the municipality, and the consultant.
The complete scope of work including a work breakdown structure was spelled out as a responsibility of the consultant.

A listing of what was not included as part of the work was also listed under a heading of "exclusions."

The owner's responsibilities were also spelled out in detail including the requirement for an owner's project manager and a listing of that person's responsibilities and what was to be provided by the municipality and when.

Even the invoicing requirements if they deviated from what the consultant considered standard could be the subject of a project change (this might discourage the sometimes onerous billing requirements some agencies require).
Deliverables: A listing of deliverables was provided but it was also stated that only one copy would be provided to the municipality's project manager; the municipality would do any additional reproduction.
Conflict Resolution: In the event of a dispute at the project worker level, an escalation procedure was spelled out including time lines. So, for example, if the respective PMs could not resolve the issue in three days, it would be escalated to the consultant's project principal and the municipality's "Executive Sponsor."
Change Management: The draft contract included a project change procedure including a description of the change, the rationale, the costs and schedule impacts and provided a simple form to communicate the change. Changes would be implemented only upon the signature of authorized representatives. This contract language has application for us, both agency and consultant, as we enter into mutual agreements for professional services.
Let's take a look:
It was written in plain, easy to understand English but was both comprehensive and detailed.

It spelled out responsibilities, particularly the responsibilities of the agency. And it included what was not part of the work scope.
It identified a conflict resolution procedure in the event of disagreements.

It prescribed a project change process, thus recognizing the real possibility of project change, concurrently outlining a process to deal with it.
I think that we would be well advised to consider including some of this language in our consultant contracts. Many of our public sector clients are amenable to changes in boilerplate contract language; others are not.
About the Author: Michael Ellegood, P.E., has over 40 years of project delivery experience both as a private consultant and as a county engineer/public works director. He is a Senior Consultant with PSMJ Resources. He can be reached at mellegood@psmj.com.
For more advice on project management best practices, check out these blog posts:
How to Overcome Impediments to Effective Project Management

10 Tips for Effective Project Management with BIM

5 Tools Everyone in Project Management Should Be Using

Construction Project Management Software: 7 Products Reviewed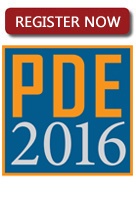 Public Works Project Managers need the skills and the know-how to select the best consultants, negotiate scope, schedule and budget, and deal with elected officials and the public in a very direct manner. PSMJ's Project Delivery Excellence For Public Agencies focuses on simple project management approaches that achieve better results than traditional, less-effective, more time-consuming methods. This program will provide you with the tools to more efficiently manage multiple projects while controlling the schedule and budget and the changes that inevitably happen.