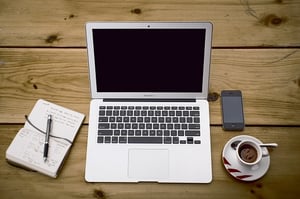 "In terms of hiring, it's like we're back in 2006 on steroids," says Laurie Dreyer, vice president of human resources for Harris & Associates, based in Concord, CA. "Unemployment in our industry is barely measurable. So, if everybody's working, how do you reach them?"
For more than 93 percent of architecture and engineering firms, one answer is the firm's website, according to PSMJ's 2019 Recruiting Study, "How Today's Most Successful A/E/C Firms Find and Recruit Talent." The survey found that the percentage of firms that use their website "regularly" to recruit design and technical professionals rose to 78 percent in the current survey compared with 77 percent in 2017 and 69 percent in 2013.
However, only 5.4 percent see their website as their most effective recruiting tool. The problem may not be the medium, but the delivery. Firms that effectively use their website as a weapon to win the recruiting war employ the following tactics:
Give them a glimpse inside. Emphasize attracting people to work in the firm. For example, Burns & McDonnell recently revamped its website, streamlining the navigation and updating its content. It now has only three topline menu items, including "Careers." "Our site spotlights our unique culture," says Jennifer Parker, recruiting manager in the Kansas City headquarters office of the 5,700-person E/A/C firm. "Candidates today want transparency and an awareness of what a firm is about, especially the Millennial crowd. Who will they be working next to? What are the career opportunities? Our new site has 'Meet the People' videos that are very popular. It's a great medium for the particular group of candidates that we're hiring."
Go mobile. Parker says that over half of the 80,000 job applications the firm receives annually now come from a mobile app—a phone or a tablet. "Your website can't look like it's from the 1990s," Dreyer adds. "It better work on a phone. If you make it easy for people, they'll do what you want them to do."
Brand it. The line between HR and marketing blurs as firms extend the branding process to incorporate recruiting goals. The Harris & Associates domain— weareharris.com—stresses the team environment. Burns & McDonnell aggressively promotes its status as a Fortune magazine "Best Place to Work."
Draw them in. "You need to create 'connect-the-dots' awareness," says Dreyer. "Press coverage, social media, thought leadership—they all create an awareness of the firm."
You might be interested in the following related content:
Gen Z is in the Building: How to Attract, Engage and Retain the Next Generation of Employees
The Millennial Connect: Recruiting, Retaining and Engaging Millennial Engineers and Contractors
Are You Capitalizing On Your Millennials' Strengths?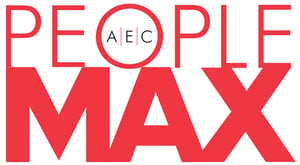 The surest way to firm success? Find, hire, and engage the best employees!
A/E/C PeopleMAX, coming February 2020 to Orlando, is the essential learning and networking conference for architecture and engineering firm principals and HR. You learn, from the most successful firms, the new strategies, technologies, and processes that will completely transform your talent optimization! Join your colleagues and leading recruiting and engagement experts for this intensive immersion in sourcing, landing, and engaging the most important new contributors your A/E/C firm will ever hire.