Government agencies often require a management proposal. But even when it's not required, you might want insert a paragraph in your proposal describing how you will manage the projects.
Architecture/Engineering (A/E) consultant Tom Sargent, P.E., DEE, outlines how a management proposal addresses several typical client concerns:
Transparency of the team. How will you manage subs, vendors, and consultants so the client perceives you as one team?

Program status. How will you keep the client informed?

"Plan the work and work the plan." Will you follow the plan the client has agreed to?

Infrastructure compatibility. How will you avoid systems hitches among all the parties involved, (e.g., buying compatible software for subcontractors if you have to)?

Your ownership of the team. Show that you are committed to, and capable of, keeping all members working together.

Corporate commitment. How important is this project to your firm?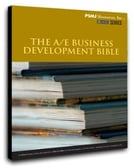 This article is an excerpt from PSMJ's ebook The A/E Business Development Bible, a concise overview of the essential "must-knows" of business development, direct from PSMJ's marketing and business development experts.