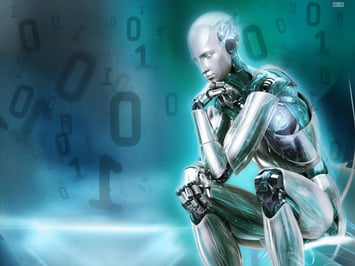 In my 30 year career as a senior leader first with a corporate Fortune 20 computer manufacture and then a global engineering firm, I've witnessed a lot of change.
Most profoundly to my business practices, however, has been to recognize the (arguably) biggest change of all: that the way we do business is now and forever altered by technology and connectedness.
Unlike a decade or so ago, startup companies have become competitors thanks to the unfettered access offered by our connected, global economy. Now, companies of all sizes have access to information and resources previously available only to mega-fortune 100 companies. Today, thanks to emerging technologies, international design firms create 3D models that simulate environmental conditions resulting in better engineered solutions, which almost instantaneously get translated into traditional style construction documents in dozens of languages.
So, with technology leveling the playing field for all of us, what will be the differentiator that gives companies the edge to compete?
Human capital: the one true differentiator
In the past, capital investments referred to financially based assets applied toward business plans with an expected return on investment. Capital investments of the future and ROA (return of assets) will refer to knowledge management and employee retention using metrics such as training, teaching, mentoring, and investing in the people we hire.
No matter how connected we are, no matter how small the microchip, or how much data that becomes available to our smartphones, there is one resource that technology cannot master. The resource that cannot be robotized, commoditized, or put on the internet is human intellect and ability to turn data into usable information. Human intellect is required to align values of compassion, understanding, hope, forgiveness, and loyalty.
On the level playing field created by the new economy, investing in human capital and employee engagement is how we will compete.
So what kind of people should companies search for? Is it important for new hires to be fully trained or an expert in your business upon hire, especially knowing technology changes? The answer is a definite Maybe. Companies need to separate teachable skills from character traits, often listing current technical skills as "desired," while setting character traits like honesty, compassion, benevolence, and the commitment for team success as the priority.
Candidates with these traits combined with the appropriate expertise will help companies build more sustainable business models through flourishing cultures. Successful leaders of tomorrow are those that realize the importance of finding and retaining these values-centered employees. That is how companies will differentiate and thrive in the global company. Are you ready?
About the Author: Michael Kuppinger P.E., has over 30 years of engineering leadership experience as a facility engineering manager, then EVP & GM of a global engineering firm. He is currently completing a PhD in Values-driven Leadership at Benedictine University, and has been a regular speaker and writer on both team development and engineering trends in the architecture/engineering (A/E) industry.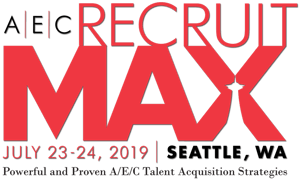 The surest way to firm success? Find and hire the best!
At A/E/C RecruitMAX 2019, you'll learn how to compete for top design and engineering talent using new strategies, technologies, and processes. It's the essential learning and networking event for firm leaders seeking maximum return on recruiting investment. Join your colleagues and leading recruiting experts for this intensive immersion in sourcing, identifying, attracting, and landing the most important new contributors your A/E/C firm will ever hire.

Other PSMJ blog posts on technology include:
The New Technology that will Transform the A/E Industry

The Only 3 Things Your Website Needs