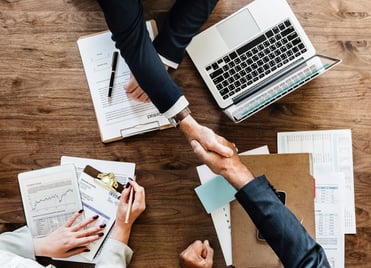 For companies looking to scale, developing employee talent and ensuring the HR department is able to operate efficiently and effectively is a necessary foundation for success.
Core HR Software, or Human Resource Management Systems (HRMS), offers growing architecture and engineering firms the technological support to automate and streamline tasks that were previously handled manually.

Most Core HR Software include benefits administration, personnel tracking and payroll services. However, some products have begun to include strategic HR functions, such as performance management, recruiting, talent management, and learning management. The list below represents some of the most highly rated Core HR Software programs, reviewed by actual users on TrustRadius.

UltiPro

Ultimate Software's UltiPro product offers a cloud-based human capital management solution that combines both administrative and strategic features including talent acquisition, simplified payroll computations, time management, personalized recruiting, onboarding and development information. Users of Ultipro have praised the abundance of training classes, the excellent customer support and the robust reporting and analytics capabilities.
TriNet's full service, and cloud-based HR product focuses on providing an HR solution to small and mid-sized businesses. Features that can be accessed on-site and remote include payroll processing, human capital consulting, employment law compliance and employee benefits. Reviewers of TriNet on TrustRadius enjoy the competitively priced employee benefit programs, the straightforward onboarding process and the user-friendly interface.
Oracle HCM Cloud is a Core HR and integrated talent management suite that supports the entire employee lifecycle from hire to retire. Features of Oracle HCM Cloud include payroll management, onboarding tools, performance features and business intelligence capabilities. Users highlight the software suite's multiple integration capabilities and comprehensive applicant tracking.
Kronos Workforce Ready offers full HCM capabilities through a single cloud-based solution that incorporates recruiting, onboarding, performance management, compensation planning, time and attendance, scheduling, absence management, and payroll. The system allows employee records to be shared across all applications and can be updated in real time. Users note the excellent security and the easy reporting features.
Ascentis HR uses web-based management programs to help automate complex HR processes. It's fully integrated with Ascentis' other services including payroll, time and attendance, and recruiting. The system provides one point of data entry allowing for easy access to data and data management. The system also allows the electronic submission of information to insurance carriers. Reviewers praise the customer support team and the customizable dashboard.
Paycor offers recruiting, hiring, benefits administration, payroll, tax compliance, and time & attendance tracking capabilities. The solution provides self-service access for employees and unlimited workflows for easier employee engagement. Users of Paycor highlight the robust reporting features and the intuitive user interface.
The systems featured in this list provide only a snapshot of all the Core HR solutions that are available to you. The system that is right for your company will depend on many factors including budget, scale, workforce profile, industry and strategic goals. Regardless of the size and budget of your company, remember to access case studies as well as customer reviews of each product to ensure you make an informed decision when selecting your software solution.
About the Author: Jeff Green is a writer and marketing strategist. He's also a regular contributor to TrustRadius, where he shares his knowledge of the latest trends in B2B news and software.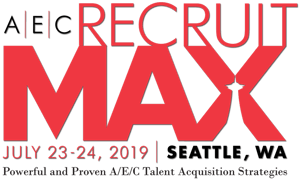 The surest way to firm success? Find and hire the best!
At A/E/C RecruitMAX 2019, you'll learn how to compete for top design and engineering talent using new strategies, technologies, and processes. It's the essential learning and networking event for firm leaders seeking maximum return on recruiting investment. Join your colleagues and leading recruiting experts for this intensive immersion in sourcing, identifying, attracting, and landing the most important new contributors your A/E/C firm will ever hire.
You also might be interested in these technology related blog posts:
10 Tips for Effective Project Management with BIM
Where 3D Printing Plays in the A/E/C Arena