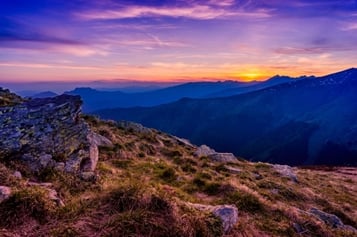 Any time a firm opens a new branch office or starts an additional market segment service, they want to know if the office is likely to be a success or may need some corrections, or even closure almost from the first day.
Many architecture and engineering firms believe you need to wait until annual financial statements are prepared that show the results for this new service area before a decision can be made on whether or not it is a success.
You should not wait, you should have the "red lights" or "green lights" indicating probable success or failure long before a year goes by.
Here are some of the signs we believe are good indicators for the future.
Little growth in the number of clients served–Remaining with only the few clients you used to start a new service with no growth in the number of clients served can be a strong indicator that your venture is unlikely to succeed. While not all clients will increase the fees you receive you will need a market basket full of clients to provide opportunities for future work and profits.

Higher than average turnover–Sometimes employees will leave a sinking ship before management knows there is a leak. Also, turnover is expensive, and increases your liability risks. If you are unable to retain a stable staff, especially at key project management levels, you run the risk of losing clients who want a stable project staff to work with.

You are always having to cut fees below what you can get in other offices–While determining what is high or low fees can be subjective, there are markets where low cost providers are dominate and if you can't meet the fee levels, you will not get future work. It is unlikely you will be able to change an overall fee level market on your own, so if you can't compete, profitably, it may be time to exit.

Watch the external market factors–Over the past few years we have seen very large swings in the volume of various project types. Condominiums, other housing, and office buildings have seen wide swings in volume due to the recession. Over the past year the declining price of oil has seriously inhibited the development of new wells. While on the other side of the world, Australia has seen its previous boom in mining shrink considerably. When markets contract, we see most remaining projects go to those firms with long established reputations in the field. New firms typically struggle to get work in down markets.

Keep track of the competition–You may not be the only firm that thinks a particular market offers a good opportunity. If you find several other firms have moved into the space, it will be tougher for all firms to stay busy enough to maintain profitability.
All of these factors can be evaluated during the start-up period without the need for a full year of operations. But you need to set up indicators to measure these factors. For example you can add number of client to new contract selections. This can be monitored monthly, or at least as often as you monitor all of your operations.
It will be easier to make a decision on staying or leaving new markets if you have the information that points your firm to either success or failure before all the results are in hand. Make sure you have early warning systems in place before you have to make a decision, or sustain substantial losses.
Don't be afraid to make mid-course corrections, or even pull the plug on new efforts, but be sure you know the early signs for success and failure, and you follow their guidance.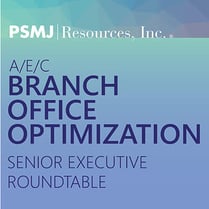 Ever wish you could avoid the mistakes of others when it comes to starting or growing an A/E/C branch office? Too many branch offices just limp along for architecture and engineering firms…and eventually close down. But, it doesn't have to be this way! In PSMJ's A/E/C Branch Office Optimization Strategies Roundtable, you get candid discussion, shared experiences, and data-driven insight on sustainable branch office growth. Come with questions… leave with action-oriented answers!
You also might be interested in these branch office management related blog posts:
Data Dive: Best Practices in Branch Office Management
Letter from the Field: Growing a Branch Office
Might as Well Jump: Tips for Branch Office Success
Six Battle-Tested Strategies to Establishing a Branch Office
Three Pieces of Advice for Evaluating Branch Office Success