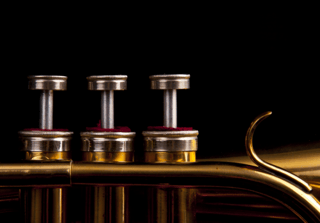 Value-add architecture, engineering, and construction (A/E/C) firms not only offer value, they trumpet it loudly, and often, and in every piece of marketing collateral they produce.
A small, niche firm might use a tagline ("The Choice for the Warehouse Industry"). A large multiservice firm takes every opportunity to define the value it adds, from the titles of its professionals ("Education Sector Leader," "Academic Planning and Design Expert") to the drop-down menus on its website to the white papers and newsletters it creates.
Naturally the giant multiservice A/E/C firms are likely to set the standards of marketing, firms like EYP Architecture & Engineering and HOK. Of course they do. They have the budgets, bandwidth, and a host of projects to trumpet like renovating BBC headquarters in London (HOK) and a new integrated science center for The College of William & Mary (EYP). As for press coverage, they are frequent flyers in Architectural Record and Engineering News-Record and every Top 10 list in the industry press.
But their methods are not inaccessible to mid-size and smaller firms.
Some things they do extraordinarily well:
• Content. Check the HOK or EYP website. Wait a day—maybe just a few hours— and check it again. You will likely find some a new announcement, be it a new hire ("__________ Brings Data Center Expertise to EYP"), media coverage ("CNN Features HOK Airport Designs in Doha and Riyadh"), or a new project.
• Expertise. Also true of those firms, they maintain blogs, write white papers and electronic newsletters, and otherwise create unique content that declares "Here's where you find expertise."
• Specialties. Data centers, historic homes, tall buildings, embassies— if these firms have a particular area of expertise, they trumpet it. They tell you which projects they've completed in those areas in rich detail and who on staff specializes in those areas.
• Professional imagery. Yes, every one of us has a smartphone that takes photos. But they do not take the caliber of imagery that an HOK or EYP uses on its website. EYP in particular will present a project like the New York University Molecular Design Institute Labs with sharp, contemporary imagery, and its renovation of the 1930s-era RKO Theatre in nostalgic, mood-setting sepia tones.
• Quality. Firms like HOK and EYP would no more rely upon amateur writers and web designers than they would on iPhone imagery. The writing is concise, the websites easily navigable. HOK does a particularly nice job on its website of making its projects searchable by region (e.g., Asia Pacific, Canada, etc.); by type (Aviation & Transportation, Civic & Cultural, etc.); or by service (architecture, consulting, landscape architecture, etc.).
These firms show a pride in workmanship in every corner of their businesses, including their marketing and web presences. They declare themselves experts and prove it with their content.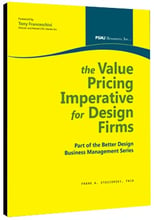 About the Author: In his 40+ years leading PSMJ Resources, Frank Stasiowski, FAIA has authored dozens of books and manuals serving the business needs of the A/E/C industry, including eight best sellers on management. His recently re-released, The Value Pricing Imperative for Design Firms, details what A/E/C firms need to do to develop and implement a competitive pricing strategy today, and in the future.
You also might be interested in these blog posts by Frank A. Stasiowski:
Why Value Pricing is the Only Way to Survive
Classic Mistakes: 3 Steps To Lose a Client
Client Service Strategy to Guarantee Repeat Clients
What's So Special About Writing a Proposal?
How to Maximize Profits With Value Pricing