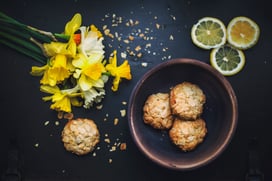 One area where most design firms have a weakness is in "internal financial controls." What exactly does this accountant's term mean?
Basically, it means ensuring that the financial transactions in your architecture or engineering firm are carried out in accordance with your directives.
As a firm principal, you naturally expect that the payroll checks are being cut accurately at their budgeted rate of pay.
The frightening truth, however, is that as a firm grows, adds branch offices and part-time or temporary employees, the chances of payroll fraud, misuse of firm money, and theft increase. Fortunately, most of the people you hire will be honest. But that rare, dishonest employee can wreak havoc in your firm.
Here are some ways to maintain financial control as your firm begins to grow:
Split accounting duties. For example, whoever prepares checks should not have the responsibility for reconciling the monthly bank statements. Checks received in the mail should be logged in by someone other than the person who prepares the bank deposit. When key duties are split, two or more people must collude to accomplish a theft. This makes stealing more difficult and less likely.
Get managing principals involved. Periodically inspect the financial records and trace one or two transactions. You can easily enough examine the payroll records of everyone in the accounting department. The principals' demonstrated interest in good financial record keeping and fiscal responsibility shows that money problems in the firm won't be taken lightly.
Use financial audits. An auditor is trained to look for and pursue financial discrepancies. An end-of-year audit can uncover weaknesses in your firm's financial processes, and may bring to light any theft that occurred during the year.
Small firms that don't have yearly audits can ask the CPA firm that prepares their taxes to perform an internal controls review. The one-time charge for this service is well worth the money if it results in changes that shore up the protection of your firm's financial assets.

Whether you are trying to increase your profitability or reduce your days in A/R, you need to understand why and how your firm is meeting, exceeding, or failing to meet its financial goals. Find out where you're falling short and discover how to replicate your success with PSMJ's Successful Financial Management. A clear and concise overview, direct from PSMJ's architecture and engineering industry experts, of the complex subject of financial management, this complimentary e-book covers more than just the basics of successful financial management.
PSMJ has also recently released Raise Your Game for Firm Success, an all-new A/E financial management manual perfect for both the seasoned CFO and the architect or engineer thrust into the role of financial manager. Loaded with proven best practices and tested techniques from successful A/E managers, it enables firm leaders, finance executives, and project managers just like you to achieve superior project budget performance and firm profitability -- in any economic environment.