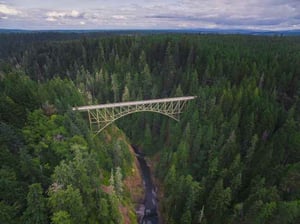 Scope creep is a good thing. That may sound counter intuitive, but it's the truth—at least in some cases.
The traditional view of A/E/C project management, the way we teach it in colleges and universities around the world, tells us that scope creep is a risk at best. At worst it will cause your project to fail miserably.
Scope creep—a missed opportunity?
Scope creep refers to continuous or unscheduled growth in the scope of a project, and there is no doubt that it causes a great many projects to go over on both budget and schedule.
However, just because it causes problems in some circumstances, doesn't mean it's always a negative. In fact, there are times when failing to increase the scope represents a significant missed opportunity.
Who benefits from scope creep?
When thinking about the benefits of allowing increases to project scope, it's important to consider who exactly will benefit. In a fixed price construction project, the owner or end user will almost invariably benefit from an increase in scope.
Contractors often end up with increased costs in labor or materials, clearly not a benefit in its own right. So, if it isn't financially beneficial, why should you allow increases in scope that will reduce your profit? The answer lies in the big picture.
Scope creep: The big picture.
The big picture is that no project operates in a vacuum. Rather, projects exist within the context of a builder's or contractor's other works, and in their business in general. Consequently, viewing the financial cost of an increase in scope may make sense as a business investment.
For example, when an opportunity exists for a contractor to strategically increase the quality of materials in order to provide an exceptional experience for a key customer, it may strengthen their position to obtain further projects. The upshot is that, for contractors, deciding to invest in an increased scope may lead to increased revenues further down the track.
Worth the investment?
For end users and owners, scope creep is also valuable. Even when there are additional costs, evaluating the cost versus the benefit often shows the investment to be worthwhile.
As an example, if while installing electrical duct infrastructure for lighting along a sidewalk, you find that additional capacity can be added for future communications infrastructure for a minor increase in cost, then the investment is worth it. Incurring the additional expenditure now can eliminate the need for costly civil works in the future.
What to do.
Deciding when to allow scope creep and when to prevent it is not easy. The key is to carefully use scope creep to prevent missed opportunity. Take these steps:
Take the time to evaluate the cost versus the benefit.

Overall, harness the opportunities for improvement that expanding the scope provides, rather than eliminating it entirely.

Make the appropriate decision, factoring in cost, benefit, and opportunities for improvement.

Commit to your decision.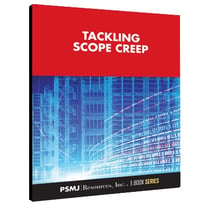 This article is an excerpt from PSMJ's complimentary ebook Tackling Scope Creep, which provides real and tangible insight and advice on how to manage scope creep. Scope creep happens, but we will tell you how to take control of your A/E firm's destiny, and start planning against scope creep today.
You also might be interested in these related posts:
Impress Clients with a Management Proposal
4 Essential Project Management Tips for A/E Professionals
10 Things Every Project Manager Must Know