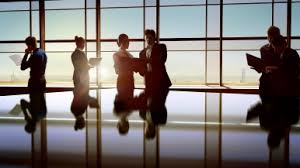 If you follow PSMJ, you know that we're passionate proponents of pricing services based on value delivered, and not on the cost of delivery, and we always advise A/E/C firm leaders to look more to fixed fee, lump sum pricing opportunities and less to selling hours. Inevitably this leads to a question of fairness concerning write-ups. The project is done, you're below budget, and there's a windfall of extra fee. Is this OK … is it ethical?
We get this question all the time, though usually indirectly. In bootcamps, seminars, and roundtables, and with our consulting assignments, professionals show their unease (words and body language) with this reality, their discomfort with the situation. The truth is, most A/E/C professionals have so closely tied client price to cost (the level of effort to deliver it) that any other pricing strategy just doesn't make sense.
That said, these same professionals quickly decouple cost and price when the tables are turned, and the job requires more effort. Scope and schedule uncertainty is a common issue, often necessitating extra work beyond the original estimate. Sometimes you add in more to make sure the client is satisfied, or you say "yes" to an extra task because it's easier than saying "no." And sometimes you just keep working on the project because it's not yet perfect, though no one is really expecting (or willing to pay for) perfection.
Few professionals describe this scope creep (or other client extras) as an issue of fairness, or ethics, right? On the contrary, extra effort is commonly viewed with pride—going the extra mile because, after all, you're service providers.
We say no. We argue that architects, engineers, planners, and scientists are not in the services business, but the professional services business. Professionals get paid for their work (when was the last time your doctor or lawyer threw in extras for free) and they're valued by clients. Sure, a little extra effort and care is appreciated by all—but that's not the same thing as consistently giving away your core value and expertise.
Moreover, clients aren't the only folks you make important promises to. You have colleagues in the firm (partners, managers, staff) who are also counting on you to do the right thing. There are others outside—supply chain partners, sub-consultants, investors and bankers—who also depend in part on the sustainability of your organization for their success. Seems to us, it's not so ethical to routinely give away much of your business upside, out of a misguided sense of customer focus, or an inability to properly advocate and negotiate on behalf of the firm.
Clearly, we know there will be projects over budget, some that involve significant scope creep, and that require substantially more effort than originally expected. The opposite is also true, as some projects will inevitably require less cost and effort than anticipated. Your goal with fixed fee, lump sum contracts should be to set fees that cover the full portfolio (up and downs) and to price your services based on value as understood by the client.
If the client is willing to pay this fee, and your team can deliver on the promises made, then in our view there is nothing unethical about it—pure and simple. No such thing as "too much profit." You always have the downside risk, so capturing the upside is fair and square [Most owners understand this, but there's often work to be done in this with rank and file staff].
Of course, ultimately you must each strive to be, and live as, your authentic selves—to do right by what you believe. Your sense of fairness might be different than mine, and that's OK. Still, short selling yourself and your company is not OK. Be more assertive, and get the fees you deserve on the projects you complete and the value you deliver. As a professional, that's the ethical thing to do.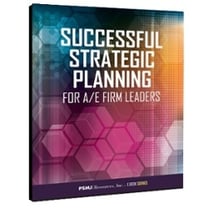 Looking for more tips, check out Successful Strategic Planning For A/E Firm Leaders. In this free e-book, you'll find specific suggestions to help your architecture or engineering think of "planning" as something you do all the time, tending to it at regular intervals—as a process that never ends and an ongoing part of running a successful business.
Other strategic planning related blog posts:
8 Tips For Making Your Strategic Planning Meeting A Success

Get Strategic With These Planning Questions

Establishing Your Strategic Plan