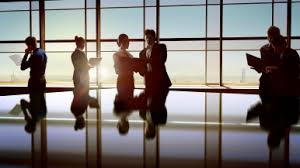 Do you feel like your firm is the best kept secret in your niche? You are not alone. Many A/E/C firms suffer from invisible experts, and find themselves being disrupted by competitors who may appear more experienced than they actually are.
The good news is that more and more firms are realizing the value of efforts to drive visibility, and how those efforts affect the perception of overall reputation.
Accountability is a key to lasting impact and a sustainable program. If a marketing strategy is not measurable and impact is not demonstrated consistently, it will eventually be dialed back as wasteful overhead.
Get your Metrics House In Order
Here are some best practices to consider as you develop your own key metrics-that-matter dashboard.
Are your metrics subjective? Subjective insights are a common pitfall that take some real discipline to avoid. Inbound leads are a natural metric to track, but if they lack a clear (and agreed) definition, this metric will instigate a debate session instead of providing a roadmap to improvement!

Are they relevant to stakeholder issues? What is near and dear to your leadership team's heart (this year)? Is it growth? Quality and profitability? The war for talent? Make sure that some of your objective insights can help your team make informed decisions around the issues that are keeping them up at night.

Can you report on them regularly? Your metrics should be consistently available. If information is sporadic, trends and insights become increasingly subjective and stakeholder attention may decline.
Are the metrics easy to access? Automate wherever possible and make sure you have a plan to monitor your selected metrics consistently.
According to Hinge's 2017 High Growth Firm Research, the most frequently tracked metrics were:
Brand Awareness
Website Traffic
Social Media Engagement
Lead Generation
Conversion Rate
It's pretty easy to connect the dots for these firms' measurement priorities. "What can we measure and adjust to drive visibility and demonstrate impact?"

Brand Awareness and Visibility
The top two metrics high-growth firms were looking for in 2017 go hand in hand. Overall website traffic is a great way to get a handle on brand awareness.
Understanding web traffic and its sources will not only inform adjustments to your SEO strategy, social media and other related efforts – it will help stakeholders understand the connection these efforts have to broader goals.
Social Media Engagement
Buyers are using social media to determine and judge just how much expertise your firm really has. So, tracking social media followers by platform (LinkedIn or Twitter followers, for example) is a powerful way to understand the quality of your visibility and how relevant prospects are interested in connecting with your firm.
Hinge's research shows that almost 1 in 5 prospective buyers will check you out on social media before selecting you as a service provider.
Lead Generation and Conversion
Broadening the web traffic topic we covered earlier - are your firm's efforts attracting and nurturing leads to the middle stage of the business development funnel through form-fills or are prospects reaching out in other ways? Are your leads falling off too early in the engagement process? Measuring form fills, phone calls and direct emails requesting a conversation will help your team understand how strong the inbound leads coming your way really are and what results they produce.
Email campaigns can be an effective way to nurture leads and measure conversion.
Email list size. Your email list size is a good indicator of visibility. Your marketing program should be building a list with the addresses of folks who have interacted with your firm. For example, visitors to your website come across content (blogs, white papers, etc.) and click a "download" or "subscribe" button. They are raising their hand for more engagement.

Email open rate. Do you know how many people actually open the emails you send? A/B testing on email subject lines, for example, can help you improve your open rates, so tracking them consistently will help you keep your campaigns on target.

Click-through rate. Your click-through rate tells you how appealing a particular email offer is by revealing the percentage of folks who were compelled to take action.
Proposals out. Is your program leading prospects to requests for proposals? What does the overall pipeline look like? Monitor this conversion by tracking the number of proposals and their dollar value.
Proposal wins. What is your win rate and how is it evolving with your marketing program? Weekly and monthly tracking of new client proposals versus existing client proposals, as well as the weekly or monthly number and cumulative dollar value are common win rate metrics.
Go forth and measure!
At the end of the day, marketing isn't just about visibility on LinkedIn, email conversions, or even producing a steady stream of leads. As marketing's impact is acknowledged as a powerful strategic tool, your firm's leadership team will consider your programs as an essential part of their overall growth and profitability goals.
About the Author: Karl Feldman manages a portfolio of leading national and international architecture, engineering, and construction clients. He guides clients through the complexities of research, marketing strategy, brand building, and high-performance web development. Before joining Hinge, Karl was Director of Marketing at HITT Contracting, a top 50 US-based general contractor with 700 employees and five offices nationwide. Karl regularly blogs and speaks about professional services marketing and strategy. He is an active participant in SMPS events and has served as Co-Chair of the Associated Builders and Contractors' Branding Committee.
PSMJ is always looking to publish diverse views on emerging issues and trends in the A/E/C industry. If you would like to respond on this topic or comment on any other, we invite you to submit a 500-word post on any industry-related topic. We look forward to hearing from you.
You also might be interested in these marketing related posts:
Guest Blog: Is it Branding or Marketing?
Attract Ideal Clients With An Inbound Marketing Strategy
Don't Be Fooled: Marketing Is Not Keebler Magic
Four Marketing Challenges for You
Marketing Spend: Are your budgets targeted for growth?
Marketing: Your Best Strategic Weapon