As with every PSMJ program, this course is delivered by an A/E/C industry expert with deep experience applying the same principals and techniques you'll learn.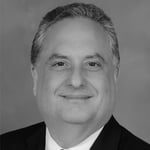 William R. Long has been an active member of the design and construction community for over 30 years. His experience has ranged from systems design and building construction to business development and firm management.
Bill has held multiple positions including Principal, Vice President, Project Executive, Director of Business Development, Project Manager, and Project Engineer. Bill is an adjunct instructor in Drexel University's College of Engineering and has been a guest lecturer at Penn State University and Virginia Tech. He has also been a juror for the Architectural Engineering Thesis Program at Penn State.
Bill has been a featured speaker at multiple industry presentations and has also served as a moderator and panelist for a number of panel discussions on the building industry. He has been quoted and profiled in Engineering News-Record, Building Design + Construction, Principals Report, The ZweigLetter, Professional Services Management Journal, Mid-Atlantic Construction, A/E Marketing Journal, New York Construction, and MarketingNow.
He has presented at local, regional, and national functions for the American Institute of Architects (AIA), the Associated General Contractors of America (AGC), the Construction Specifications Institute (CSI), the American Society of Landscape Architects (ASLA), the Construction Management Association of America (CMAA), the Associated Schools of Construction (ASC), the Construction Marketing Research Council, the Society for Design Administration (SDA), the International Society of Pharmaceutical Engineers (ISPE), PSMJ Resources, and the Society for Marketing Professional Services (SMPS).