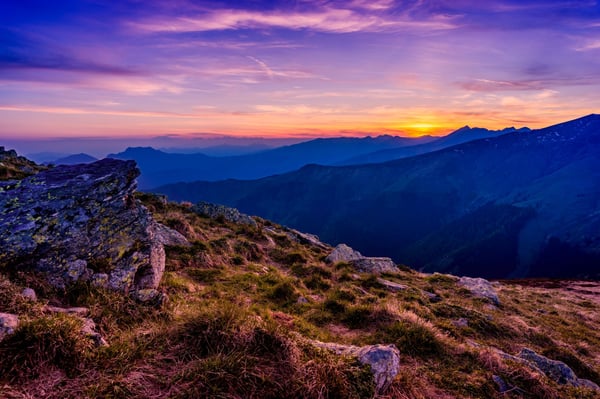 Baby Boomers are looking to retire and pass on ownership of their architecture or engineering firms to the next generation, yet there seems to be are a myriad of road bumps along the way that are making the transition process less than smooth. Consider the following and see if any apply to your firm:
Current owners can't bear to let go. They may be prepared financially, but emotionally they still want to be the one in charge.

The next leaders have not been prepared. They haven't had enough opportunity to develop the necessary leadership or management skills, or they don't have a good understanding of the business aspects of running the firm.

Potential successors cannot afford to buy in. The firm hasn't been funding the transition over a period of time: younger employees are not likely to have the independent resources to purchase the firm.

The firm waited until it was too late to create a plan. Requirements for a smooth transition have not been considered as part of the firm's on-going business planning.
No doubt there are some traits of architecture, engineering, planning and interior design firms that differentiate their transfer of ownership from transfers in traditional businesses. Are any of the following standing in the way of your firm's ownership transition planning?
Emotional ties to the profession. Most design firm professionals want immediate ownership, not for economic reasons, but to control their own destiny and build security. They want ownership, but might not understand what ownership means.
Financial secrecy. Because owners tend to keep finances a secret, potential successors don't understand the business side or the financial status of the firm.
Secondary nature of profit. Profit and profitability take a back seat to doing a good job and job security
The results: a less aggressive spirit.
Ego and entrepreneurial drive. The entrepreneurial drive of the founders is often not found in the second
generation. The results: entrepreneurs are replaced with groups who don't like to take risks and who spend their
time vying with each other for position.
To summarize, ownership transition problems generally fall into four categories:
Leadership. The owner has been so busy managing the firm and making all the decisions, that he hasn't spent enough time or thought to develop the people who should be ready to take over as he prepares to retire. The most serious problems are leadership problems, not ownership problems.
Financing. The owner approaching retirement still owns a large percentage of the stock. There aren't enough buyers in the firm with the resources to buy him out because the younger people have not been investing in the firm and have other financial commitments.
Valuation. Without careful study and firm data, many owners vastly overestimate the market value of their firm.
Outdated buy/sell agreements. Agreements should be reviewed every two or three years, partly because
circumstances change but especially because tax laws change.
And now consider this! Successful ownership transitions share the following attributes:
Future leaders have at least five years' management experience before they assume leadership.

The transition plan has been in operation for several years before the owner's retirement (ideally, ten to

fifteen years).

Everyone understands what is expected of him or her before, during and after the transition.

An up-to-date buy/sell agreement is in place.
Could you benefit from candid, relevant, and non-traditional transition planning advice?
Sure, you could spend tens of thousands of dollars on some big-name CEO membership network, but time and time again the frustration of A/E/C firm leaders going to those meetings is that of wasted time and money trying to apply strategies from industries that looked nothing like theirs. PSMJ's A/E/C Senior Executive Retreat is different. Slated for February 2019 in Beaver Creek, CO, this year's topic is Creative Ownership Transition Strategies: Using Non-Traditional Approaches to Achieve ALL of Your Objectives.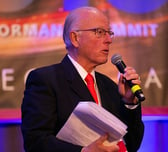 Led by PSMJ Founder and CEO Frank A. Stasiowski, FAIA, this forum is focused on some of the thorniest and most complicated challenges associated with ownership transition specifically in A/E/C firms…cultural, financial, strategic, and more. But, you won't just be hitting those nails with the same old hammer. In this completely confidential and candid setting, Frank turns traditional thinking on its ear.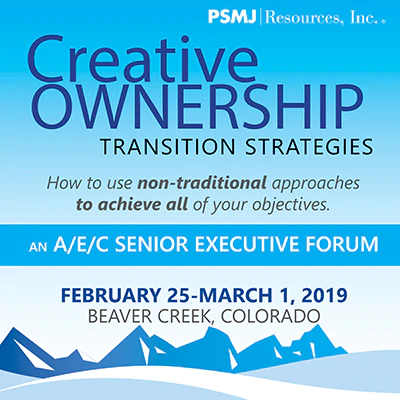 Together, we attack the key decisions that are critical to developing a creative transition plan that addresses and balances all of your objectives, such as:
Creating a lasting legacy for current and future generations of employees

Keeping the transaction price affordable for incoming owners

Ensuring an adequate return on investment for exiting owners

Allowing the firm to stay true to its core principles and culture

Utilizing financial vehicles and tools that don't put your retirement plans at risk
You also might be interested in these blog posts by Frank A. Stasiowski:
Why Value Pricing is the Only Way to Survive
Classic Mistakes: 3 Steps To Lose a Client
What's So Special About Writing a Proposal?
How to Maximize Profits With Value Pricing