Here's a recap of some of the latest A/E/C mergers and acquisitions making headlines…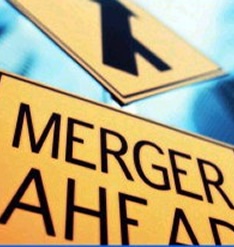 May 8, 2017 – Engineering and environmental consulting firm RSK Group (Helsby, United Kingdom) acquired property and construction consultant Acies Civil and Structural Ltd (London, United Kingdom). Dr. Alan Ryder, Chief Executive Officer of RSK Group, said "I am delighted to join forces with Acies. The company has extremely experienced and skilled professionals who share our common values."
May 5, 2017 – Stantec (Edmonton, Alberta) completed its acquisition of Inventrix Engineering (Seattle, WA), a 22-person mechanical engineering firm. "Inventrix's portfolio complements Stantec's Pacific Northwest electrical engineering and specialty design expertise," said Bob Gomes, Stantec President and Chief Executive Officer.
May 4, 2017 – Kain Capital (New York, NY) has acquired a majority stake in civil engineering firm King Engineering Associates (Tampa, FL). The investment will allow King Engineering to grow and further expand its client services, said Keith Appenzeller, CEO of King Engineering.
May 4, 2015 – NV5 Global (Hollywood, FL), a provider of professional and technical engineering and consulting solutions, announced the acquisition of Holdrege & Kull (Nevada City, CA), a geotechnical engineering, materials testing, and inspection company, and Lochrane Engineering (Orlando, FL), a transportation and civil engineering company. NV5 has also reached an agreement to acquire Energenz (Hong Kong), an energy management and sustainability company.
May 1, 2017 – Eppstein Uhen Architects (Milwaukee, WI) acquired architecture and interior design firm BurkettDesign (Denver, CO). The combination of the firms gives EUA a broader national footprint and increases the services and expertise available to clients of both firms.
April 25, 2017 – Quinn Evans Architects (Washington, DC) acquired Cho Benn Holback + Associates (Baltimore, MD). "Cho Benn Holback is an ideal fit for Quinn Evans Architects in terms of staff, expertise, and portfolio. I have long admired the thoughtful and creative approach reflected in their work—the caliber of design is consistently visionary and transformative." stated Larry Barr, AIA, President of Quinn Evans Architects.
April 25, 2017 – LaBella Associates (Rochester, NY) acquired Novus Engineering (Delmar, NY) and its subsidiary, Bagdon Environmental. Novus Engineering and Bagdon Environmental bring additional capabilities to LaBella's full service offering. In addition to full MEP and energy efficiency services, Novus offers several other areas of specialized expertise.
April 20, 2017 – Engineering and construction company SNC-Lavalin Group (Montreal, Quebec) said it would buy engineering and consultancy firm WS Atkins (Epsom, Surrey) for C$3.6 billion ($2.67 billion). SNC-Lavalin's offer represents a 35.1 percent premium to Atkin's closing price on March 31, 2017.
April 18, 2017 – Wold Architects and Engineers (St. Paul, MN) acquired Ruck Pate Architecture (Barrington, IL). "Ruck Pate has a strong reputation for smart design and superior client service, which mirrors our approach to client relationships," Roger Schroepfer, Partner at Wold.
April 13, 2017 – The Etica Group (Indianapolis, IN) acquired civil engineering firm PCS Engineers (Avon, IN). "The experience, skills and expertise that PCS Engineers bring to Etica and its clients is beyond measure," says Etica President & CEO, Jessica Nickloy.
April 11, 2017 –Architecture firm spg3 (Philadelphia, PA) joined forces with architecture and engineering organization Bergmann Associates (Rochester, NY). The joint firm will operate as Bergmann Associates, providing retail, hospitality, entertainment, civil and expanded commercial services both regionally and nationally.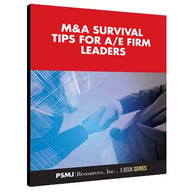 Merger & Acquisition (M&A) activity in the architecture and engineering space is certainly on the upswing and well on its way to reaching pre-recession levels. But, how ready are you for taking on the task of buying or selling an A/E firm? If you are looking for tips to help your firm navigate through the M&A process, check out PSMJ complimentary ebook M&A Survival Tips for A/E Firm Leaders.
Other M&A Related Posts:

Getting Ready to Sell? Think Like a Buyer!
What You Must Know About Private Equity
Growing Revenue = Growing Valuation? Be Careful What You Wish For!
Expert Interview: Assessing Current M&A Market Conditons and Trends

How prepared are A/E firm leaders to undertake M&A?