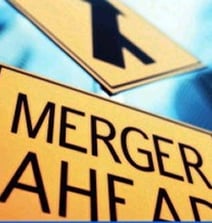 Here's a recap of some of the latest A/E/C mergers and acquisitions that have been announced in recent weeks.
March 19, 2019 – Barton & Loguidice (Syracuse, NY) acquired Advanced Land and Water (Eldersburg, MD) a nine-person firm specializing in hydrogeological and environmental consulting. "I'm proud to bring the firm's more than 20 years of experience and expertise to Barton & Loguidice," said Mark Eisner, founder of ALWI. "This opportunity allows for the team to continue to experience professional growth and explore new work opportunities, as well as provide our clientele with even more resources to service their needs. Joining the B&L team was a natural fit for us."
April 1, 2019 – Gannett Fleming (Camp Hill, PA) completed its fourth acquisition since August with the acquisition of Sage Engineers (Roseville and Oakland, CA). "We're eager to expand our geoscience, geostructural, power, and dams services in California, but even more excited to welcome Sage's thought leaders to our team," said Bob Scaer, chairman and CEO of Gannett Fleming.
April 5, 2019 – Thornton Tomasetti (New York, NY) acquired Becker Structural Engineers (Portland, ME) a firm with specializations in mass timber, parking structures and highway bridge projects. Thomas Z. Scarangello, chairman and CEO of Thornton Tomasetti commented, "As Thornton Tomasetti strengthens its corporate vitality, we will continue to seek new opportunities for creating long-term value. The addition of Becker Structural Engineers will allow us to offer new resources to our clients, including further innovation in mass timber construction and a broader platform in the transportation sector and beyond."
April 5, 2019 – Mazzetti (San Francisco, CA), an MEP engineering and technology consulting firm, has merged with BHEGroup (Eugene, OR), a multi-disciplinary consulting firm providing mechanical and civil engineering services. The combined firm has a staff of 208 and 12 locations. "Merging with BHEGroup was a natural progression, having already collaborated on several projects over the years in the Pacific Northwest, servicing the same clients," said Walt Vernon, Mazzetti CEO. "Both firms' reputations and cultures align, creating a healthy union to better serve clients."
April 8, 2019 – NV5 (Hollywood, FL) acquired J.V. Surveying (Phoenix, AZ), a land survey and mapping firm specializing in the provision of ALTA surveys. Jeff Echko, President of Environmental Health Sciences at NV5, commented, "J.V. Surveying will strengthen our position in the western US and provide entry into the attractive telecommunications market while expanding our client base of multi-location and institutional property owners."
April 11, 2019 – SWCA Environmental Consultants (Sanford, NC) acquired REAP (Sanford, NC), an historical preservation and renewable energy firm. This acquisition adds to SWCA's presence in the Carolinas, allowing the company to better serve clients throughout the Southeast and Mid-Atlantic regions. "REAP is a leader in wind, solar, and historic preservation in the southeastern U.S., and we're thrilled to welcome them to SWCA," said SWCA CEO Joseph J. Fluder, III. "We're also pleased to bring our wide-ranging environmental expertise to more clients in this geographic market."
April 12, 2019 – SAM (Austin, TX) a geospatial solutions provider, acquired Haag 3D Solutions (H3DS), a New Jersey division of Haag Engineering Company that specializes in 3D laser scanning and BIM in the AEC industry. According to SAM president and CEO, Chris Solomon, RPLS, "This is an outstanding new expansion for SAM. H3DS brings a very talented group of great people to our team, as well as complementary capabilities and expertise that will provide more robust, value-added solutions for our clients. We are excited about the business opportunities this relationship brings for both the SAM and H3DS teams."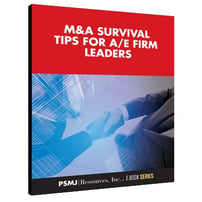 Merger & Acquisition (M&A) activity in the architecture and engineering space is certainly on the upswing and well on its way to reaching pre-recession levels. But, how ready are you for taking on the task of buying or selling an A/E firm? If you are looking for tips to help your firm navigate through the M&A process, check out PSMJ's complimentary ebook M&A Survival Tips for A/E Firm Leaders.
Other M&A Related Posts:

Getting Ready to Sell? Think Like a Buyer!
What You Must Know About Private Equity
Growing Revenue = Growing Valuation? Be Careful What You Wish For!