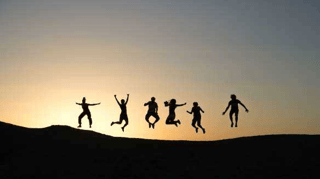 In our travels as consultants we are often engaged to help tackle challenges that our architecture and engineering firm clients have not been able to overcome with their internal resources. One of the most common issues we identify is an organization not having the right resource in the right role.
Many times, when our discovery is presented to the client they are not surprised, they may even concede that they have known, sometimes for years, that their team may not be aligned properly with their job functions.
The good news is that our clients are kind and generous people and they have deep seeded loyalty to their teams. The bad news is that by keeping the wrong people in the wrong seat there will certainly be a negative impact on efficiency, culture, and most likely the bottom line.
So, ask yourself … am I hitting the Easy Button? If you are or even think you may be keep reading!
The Case for Accountability
Recently we presented a webinar for the A/E/C Project Management Association and the title we were batting back and forth was Accountability for PMs. Internally we had debate about using the word Accountability – some of our team thought there were negative connotations with the word. However, we moved forward with the title and found that A/E professionals may just be hungry for more tools to improve Accountability – the webinar broke some attendance records. Don't be afraid of building Accountability into your culture, we all do better with structure and defined expectations. Accountability can be positive, but it does require any overhaul of the 'way we've always done it' mentality. Accountability may in some firms may require a cultural shift.
Real People with Real Results
In our recent webinar we shared a case study that we feel perfectly illustrates the dynamic results that can be achieved when we stop hitting the Easy Button. A 130-person Architecture firm recognized that while they were deeply rooted in the Design process, they did not have defined Project Management processes. The solution they implemented may seem drastic to some, but in the end was brilliant and the results equally so.
The Process
Pull the plug on all 32 PMs and reduced PM headcount to 0

Implemented internally designed PM Vetting & Training Courses

20 "Vetted" Project Managers successfully completed the Vetting & Training Courses

Implementation of standardized Project Management tools and processes
The Rewards

This firm took a dynamic approach and received dynamic results. In addition to financial gains, critical day to day project management improved significantly:
Management now has more accurate forecasting

Principals have been able to focus more on business development activities

Project Managers have consistently increased profitability

Accounting has a streamlined invoicing process
Principals and PM's now have the tools to quickly and efficiently manage project finances!
This case study shows that when a firm makes the decision to Stop Hitting the Easy Button amazing results can be attained. We'll be talking more about this topic during our A/E/C THRIVE 2019 breakout session, People & Processes: Achieve Remarkable Results by Rethinking Employee Engagement, sign up today if you haven't already. Your firm can experience the same remarkable results, you just need to take that first step.

About the Authors: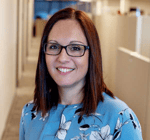 Valerie Higgins (left) is Director of AEC Advisory Services at Stambaugh Ness.

Kristi Weierbach (right) is Director of Workforce Advisory at Stambaugh Ness.

Stambaugh Ness is a sponsor and exhibitor at A/E/C THRIVE 2019: The Growth, Profit, and Success Summit for A/E/C Firm Leaders taking
place October 2-4, 2019, in New Orleans, LA.
This unique conference is an opportunity to hear directly from the leaders of top-performing firms and other industry visionaries on specific growth, profit, and performance improvement practices and how to replicate them.