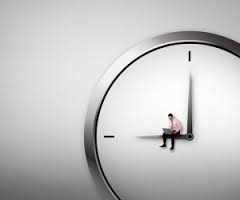 If you're like most architecture/engineering (A/E) firms, you allow each employee somewhere between 10 and 20 vacation days (2-4 weeks) per year, depending on their seniority (and how generous your policy is).
And with these allowances, you probably have a permission-based system for taking vacation days, which requires employees to ask a manager, principal, or firm owner for authorization well in advance of any planned time off.
If your vacation policy is similar to this, you're fostering an antiquated, factory-based perspective of workers' time that doesn't take into account that, thanks to modern technology, many employees can—and will!— work whenever and wherever they need to.
The problem with traditional vacation policies is this: If you're telling employees specifically how much time they're allowed to take off, then you are also—by default—telling them precisely how much time they're expected to work, when what you really want from your team is simply to have them do their work, do it well, and enjoy doing it.
The current trend in vacation policies is to have no policy at all, or to have a formal set of guidelines that offers unlimited vacation time. This allows employees more flexibility, so that they can travel more and spend extended time with family far away, but also so that they can take an extra day here and there to be with their kids at school, to have a quick adventure with friends, or to take a class in the middle of the week.
The benefits are obvious: Happier employees equal better and more productive work. The downsides are questionable: If employees are taking too much vacation time, then they're not doing their work, for which you're paying them.
If your A/E firm is considering an unlimited vacation policy, here are four things that you must keep in mind:
1. Your firm has to have the right culture. You need to begin with a team culture that already embraces doing good work and playing well together. Your employees need to feel that their skills and personalities are what is most valuable to the company, not their time.
2. Don't let bad apples spoil the bunch. If one or a few employees seem to be taking advantage of unlimited time off, nip it in the bud immediately and talk to them. If you don't, it will frustrate other employees and spread a negative vibe of entitlement.
3. Encourage communication. Even with unlimited vacation policies, employees can't simply come and go as they please. Team members need to let each other know when they'll be gone and for how long, and to make sure it won't conflict with any lingering deadlines or other project responsibilities.
4. Put it in writing. You're still running a business, and you need to make sure you're complying with all Federal, State, and EEO rules. Talk to your HR lawyer about writing an unlimited vacation policy. In addition to these considerations, you'll also need to revisit your new vacation policy from time to time, to discuss it with the other leaders in your office, and to make sure it's really working and benefiting both the employees and the firm.
About the Author: David Whitemyer AIA is a licensed architect with over twenty years of experience in museum planning, exhibition design, and project management.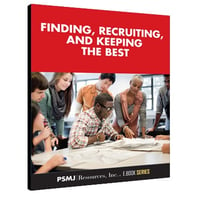 For more human resources tips, check out PSMJ's free ebook Finding, Recruiting, and Keeping the Best, which provides advice from the A/E industry's most successful, forward-thinking HRs leaders on how to grow—your people, your leaders, and your business—in this global economy.
You also might be interested in the following HR-related blog posts:
8 Links That Will Make You a Better HR Professional
Lead through Powerful Interviewing Techniques
Are Your Employees Engaged, Or Just Satisfied?
Do Your Employees Know Your Salary?
Five Steps to Successful Employee Orientations