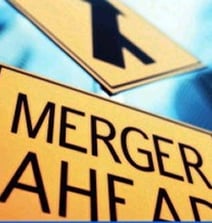 Here's a recap of some of the latest A/E/C mergers and acquisitions that have been announced in recent weeks.
February 5, 2019 – BDP (London, United Kingdom) a practice of architects, designers, engineers and urbanists, made a strategic investment in architecture and interior design firm Quadrangle (Toronto, Ontario). John McManus, Chief Executive of BDP, says: "Quadrangle supports our strategy to grow operations in the Canadian marketplace and greatly enhances our expertise and resources.
PSMJ provided financial advisory services to Quadrangle in connection with this transaction.
January 29, 2019 – SynTerra Corporation (Greenville, NC) and ECSI (Lexington, KY) combined their operations. The two companies officially became one science and engineering consulting firm operating as SynTerra. "Having more locations, personnel, and service offerings means we can offer our clients broader capabilities and greater responsiveness," SynTerra President Mark Taylor said.
January 22, 2019 – Atlas Technical Consultants (Austin, TX), an infrastructure engineering, testing, inspection and program management firm, and ATC Group Services LLC (Lafayette, LA), an environmental engineering consulting firm, announced their plans to merge. Both Atlas and ATC are currently backed by Bernhard Capital Partners Management LP.
January 14, 2019 – Mithun (Seattle, WA), a national practice including architecture, landscape architecture, urban planning and interior design, announced its merger with design firm Hodgetts + Fung (Los Angeles, CA). "Finding such strong design talent and fit with Craig and Ming is remarkable, and we are very excited about the positive impact we will be able to make together in Southern California and beyond," said Dave Goldberg, president at Mithun.
January 8, 2019 – Woolpert (Dayton, OH) acquired architecture firm Waller, Todd & Sadler Architects (Virginia Beach, VA). Woolpert President and CEO Scott Cattran said "We conducted a nationwide search for an architecture firm with an impeccable reputation for quality design and excellence in customer service. We wanted a firm that would expand our military architecture portfolio to the Navy and Army and add to our growing portfolio of projects with the Air Force, education and athletic institutions, as well as municipal clients."
PSMJ initiated this transaction and provided financial advisory services to Waller, Todd & Sadler Architects in connection with this transaction.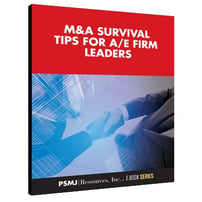 Merger & Acquisition (M&A) activity in the architecture and engineering space is certainly on the upswing and well on its way to reaching pre-recession levels. But, how ready are you for taking on the task of buying or selling an A/E firm? If you are looking for tips to help your firm navigate through the M&A process, check out PSMJ's complimentary ebook M&A Survival Tips for A/E Firm Leaders.
Other M&A Related Posts:

Getting Ready to Sell? Think Like a Buyer!
What You Must Know About Private Equity
Growing Revenue = Growing Valuation? Be Careful What You Wish For!