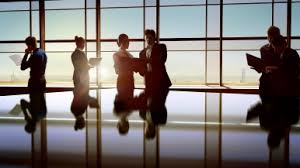 So said Army General Dwight Eisenhower, Supreme Commander of the WWII Allied Expeditionary Forces in Europe, and later 34th President of the United States.
This thought has long been a rally cry for me in business planning engagements. Each time I encourage the client to focus on the long term and not the short, on the process and not the event, and on the management of the plan rather than the plan document itself. But that's always challenging.
Recently, I facilitated an update meeting for a client that we'd led through the strategic planning process just a year earlier. Given that we knew each other well, and had collaborated successfully before, I expected a lively and energizing debate—a productive day. Instead the day was all too flat. It was uncharacteristically hard to engage the group, to extract from them their ideas and input.
Later that evening as we enjoyed cocktails, one of the principals sidled up and let me know that it wasn't because they didn't care. Just that none of them had ever seen the plan. All day, I'd been using the final plan document we'd provided, but the CEO had never passed it along. We'd lost a whole year of implementation time, and none of these leaders were involved in accomplishing any of the initiatives we'd mapped out. Plans are nothing, planning is everything.
Years ago, another engineering firm client created each year a 300-page annual business plan (and a beautiful document). After they hired me, and I'd pushed back hard (this won't do) they provided me with a 30-page executive summary! Note that this was a firm of 100 staff, not 100,000 (though large firms don't need a 300-page plan either). This client was great at putting together a plan, but lousy at execution. They invested all their energy up front, and left nothing in the tank for doing anything else. For them the document itself became the goal—rather than the results of accomplishing the plan.
And what do we do when conditions on the field (or assumptions about the business) change? Heavyweight champion Mike Tyson once famously said that "Everybody has a plan until they get punched in the mouth." Often leaders get so attached to their plans, and the status quo of their organizations, that they become paralyzed to change—shifting to meet a new set of circumstances or opportunities. Today, top firms are much more nimble, adaptable, agile. Purpose and intentionality is the definition of strategic. But that doesn't mean falling in love with a plan that doesn't work. Plans are nothing, planning is everything.
I often share my belief that strategic planning and leadership development are really the same thing—two sides of the same coin. Some don't get this at first, because we think of these two initiatives quite differently—in focus, level of effort, and expected outcomes. But they really are the same: Leadership is about strategy, and strategy is what leaders do. Strategic planning effort isn't (just) about creating a plan, but also about creating leaders who can drive the planning process forward in the future.
Yes, plans are nothing, but planning is everything.

Looking for more tips, check out Successful Strategic Planning For A/E Firm Leaders.
In this free e-book, you'll find specific suggestions to help your architecture or engineering think of "planning" as something you do all the time, tending to it at regular intervals—as a process that never ends and an ongoing part of running a successful business.
Other strategic planning related blog posts:
8 Tips For Making Your Strategic Planning Meeting A Success

Get Strategic With These Planning Questions

Establishing Your Strategic Plan