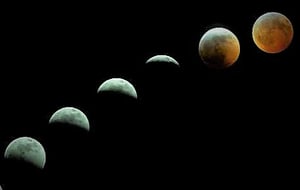 As I write this, the year 2020 is still a year away. Yet, we have a strong idea of what the world and the profession will look like when the ball drops in Times Square on January 1, 2020.
We've seen some drastic changes in the last decade. "Disruption" is the term that has come to signify massive, often unexpected upheaval, and we have seen plenty since 2010.
In 2015, tech author Tom Goodwin famously noted, "Uber, the world's largest taxi company, owns no vehicles. Facebook, the world's most popular media owner, creates no content. Alibaba, the most valuable retailer, has no inventory. And Airbnb, the world's largest accommodation provider, owns no real estate." We can add Netflix, the world's largest movie house, owns no theaters. And Amazon, one of the world's top retailers, has only lately begun operating brick-and-mortar locations.
Debatable as these assertions may be—and many have debated them—the point is clear: Disruption is a new reality. Consider Uber. Founded in 2009 and launched the following year, Uber was such a practical and useful concept it caught on almost immediately and has spawned many competitors. By 2018, less than 10 years after its launch, Uber was available in over 600 cities across 65 countries, with over 40 million users in the U.S. alone. Its 2016 revenue was $6.5 billion (U.S.).
Disrupters in the A/E/C Industry–Coming Soon
Some of the biggest disrupters to appear on the scene have affected the Architecture/Engineering/Construction (A/E/C) industry in ways small and large. For example, the explosion of ecommerce has altered the way we plan, design, and build retail facilities.
Yet, when you look at the firms in our industry—the way we do the work we do—we haven't changed much! Of course, we have evolved into using computer-aided design (CAD), building information modeling (BIM), and many other technological improvements. But the essence of what we do is pretty much the same as it was 100 years ago. We still produce drawings that contractors build using means and methods that have been in place for hundreds of years.
Much of this will change in the next 10 years. But what are the immediate crossroads the we will encounter in 2020?
As 2020 dawns, if the U.S. economic expansion continued unabated, it would mark the longest post-war stretch of economic expansion. The direction the economy is moving is likely to have a major effect on the outcome of elections.

Donald Trump will (probably) be running for reelection. Control of Congress is in the mix. Will the Democrats gain more power coming off the midterm election results, which saw them retake the House along with several governorships and state legislatures? Or will the Republicans turn the tables back in their favor?

As 2018 neared its end, the stock market's record-setting run was showing signs of unevenness and a growing number of corporate profit reports were disappointing.

U.S. unemployment stood at historic lows as 2018 ended, with projections for 2019 to be more of the same.

There is no reason to believe the relatively recent spate of major weather-related disasters will subside. The United Nations reports that since 1970, the number of disasters worldwide has nearly quadrupled to more than 300 a year. In 2017 and 2018, massive storms devastated parts of the Southwest, Southeast, Hawaii, Puerto Rico, and the Northern Mariana Islands, while wildfires caused death and destruction up and down the California coast.

Technology continues to drive a world that is "getting smaller." Social media connects people instantly from around the world, more advanced mobile devices allow for remote interaction on scales previously unknown, and global commerce continues to grow exponentially.

The way we function in our daily lives has changed in ways we almost fail to notice. In the first quarter of 2010, Facebook had about 430 million users. By the third quarter of 2018, that number stood at more than 2.2 billion, an increase of over 400 percent. Many people cut the cable cord, choosing to instead stream entertainment from sources such as Netflix and YouTube. And online retailer Amazon became the most valuable company in the world in 2018, passing Google and Apple, as the ecommerce boom accelerated.

According to the International Federation of Robotics (IFR), the number of industrial robots in use will have almost tripled from 2010 to 2020, reaching more than three million.

Baby boomers—the generation born between 1946 and 1964—are finally giving way to later generations. A growing number of Generation Xers (born from approximately 1965 to 1981) are winning elected office, assuming C-suite positions, and generally taking the lead. Millennials (those born after 1981) are beginning to dominate the workforce, creating a challenging atmosphere for their predecessors who may not share or understand their priorities and value systems. Meanwhile, 10,000 U.S. baby boomers retire each day.
These are just some of the realities we encounter as the decade of the 2010s ends.
About the Author: As Founder and CEO of PSMJ Resources, Inc., Frank A. Stasiowski, FAIA is a counselor, strategist, and advisor to CEOs of the top design and construction firms in the U.S. and abroad. Stasiowski is a licensed architect with degrees from the Rhode Island School of Design and an MBA from Bryant University. He has spent the last 35 years working with design firms.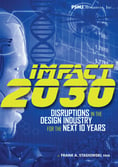 This article is an excerpt from the just released IMPACT 2030. As clients demand that work be delivered faster, and as the workforce gets younger, and we increasingly rely on emerging technology to balance cost pressures, nowhere are specific changes discussed in terms of how they affect long term strategic decisions for A/E/C principals. IMPACT 2030 outlines how demographics, globalization, government expansion, and technology advances can benefit firms that plan ahead — and be devastating for those that don't prepare.