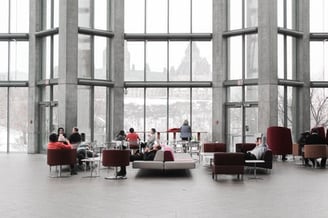 According to studies conducted by the American Institute of Architects, neither an A/E firm's published design works or pedigree matter much to the newest generation of professionals.
What keeps them from looking elsewhere is the overall experience, including a life outside of the office, custom career development plans, leadership opportunities, and making a positive impact on their local community.
"After our first-ever, and extremely successful, recruiting practices conference this summer, many A/E/C executives told us that landing talented employees is only half the battle," says PSMJ Resources founder Frank Stasiowski, FAIA. "So we've come back with an even bigger and better event that also provides solutions to the retention and employee experience puzzle."
PSMJ Resources has announced that registration is now open for A/E/C PeopleMAX, a three-day learning event solving unique employee sourcing and engagement challenges firms face in this robust economic environment.
Coming February 3-5, 2020 to the Contemporary Resort in Orlando, A/E/C PeopleMAX, brings together a faculty of architecture and engineering firm leaders, recruiters, and EX experts to share strategies that have proven successful in acquiring and retaining talent.
Among key insights to be revealed include:
How Kimley-Horn, a 4,400-strong engineering powerhouse, has been recognized 12 times as one of FORTUNE's "100 Best Companies to Work For" and most recently, #5 on FORTUNE's list of "Best Workplaces for Millennials."

How BRR Architecture, an 11-office, 250 employee firm, uses its culture of continual improvement to attract passionate designers and engineers.

How Aspect Consulting built a talent pipeline to tap whenever a project requires a specific skill set not available in-house.

Why so many firms waste cash on unnecessarily high salary offers when non-monetary comp is more effective.

How small and mid-sized firms that understand and embrace new work/life balance demands beat out multi-nationals for talent, without breaking the bank.

Why connecting with the 85% of attractive candidates not actively looking for a new position yields such significant returns, and how to scale that process.
To address these and other hot issues in architecture and engineering firm recruiting and employee experience, A/E/C PeopleMAX uses case study presentations and war stories from small, medium, and global firms. Attendees will leave with practical employee sourcing solutions that have been proven effective.
"The firms that land top talent and keep it engaged will benefit most from this positive economic climate," says PSMJ Resources founder Frank Stasiowski, FAIA. "A/E/C PeopleMAX is where smart recruiters and talent management pros will be in February."
The surest way to firm success? Find, hire, and engage the best employees!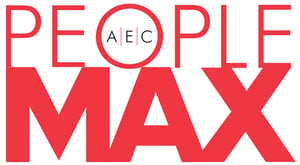 A/E/C PeopleMAX, taking place February 2020 in Orlando, is the essential learning and networking conference for architecture and engineering firm principals and HR. You learn, from the most successful firms, new strategies, technologies, and processes that will completely transform your talent optimization! Join your colleagues and leading recruiting and engagement experts for this intensive immersion in sourcing, landing, and engaging the best new contributors to your A/E/C firm.