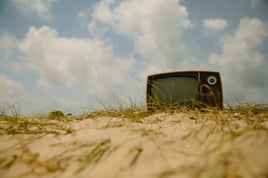 What's some of the advice being given to help architecture and engineering firms deal with the ongoing generational shift and workforce shortage taking place in the industry? Bruce Tulgan at RainMakerThinking®, a consultant on young people in the workplace, provides five key tactics applicable today:
1. Forestall the retirement of as many older workers as possible. Whenever feasible, support semi-retirement through flexible work arrangements: flexible schedules, telecommuting, and flexible conditions of employment. Build giant reserve armies of retirees. Immediately begin the process of capturing and transferring the knowledge, skill, and wisdom of older workers. This could involve building an online knowledge archive.
2. Call upon Boomers to resume their youthful role as change leaders. Now is the time to abandon hierarchical norms, sink-or-swim management, and one-size-fits-all career paths.
3. Prepare Gen Xers for supervisory responsibility and leadership roles. Gen Xers are now entering their prime working years in short supply and full of attitude. Xers want status, authority, and rewards, but often resist traditional management roles. Create new paths to leadership, redesign leadership roles, and develop the new generation of leaders for those roles.
4. Accelerate the professional development of Millennial employees. Recruit new employees at younger ages, get them up to speed faster, and trust them with important roles involving critical tasks and responsibilities. There's no choice; there won't be enough older experienced workers to get all the work done. Teach managers to coach these high-maintenance younger workers every step of the way on every single thing—from time management to customer service.
5. Be prepared to exert more pressure to get more and better work out of fewer people. Everyone will have to work smarter, faster, better, and probably longer and harder, too. Highly skilled, hands-on, coaching-style management will still be the key to success.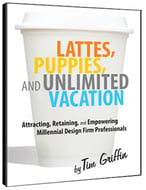 This article is an excerpt from the book, Lattes, Puppies, and Unlimited Vacation: Attracting, Retaining, and Empowering Millennial Design Firm Professionals, written by J. Tim Griffin, P.E., MBA, LEED AP, a PSMJ Consultant and Partner and Executive Vice President with RMF Engineering, Inc., an engineering consulting firm that works internationally.
You also might be interested in these related blog posts:
Workforce Shortage: A Challenge for Rainmakers?
How to Make Volunteerism a Firm-Wide Goal
The War for Talent: Does Your Compensation Strategy Measure Up?
From PSMJ's A/E/C Industry Summit: Cracking The Millennial Code