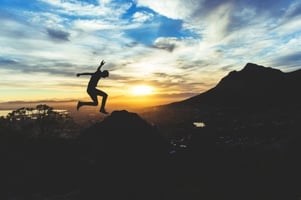 PSMJ has discovered something that is both profound and apparent—that the most successful architecture and engineering firms, those firms with the best practices, are fundamentally different from the average performers.
It should be no surprise then that 2017 Circle of Excellence member Forum Phi Architecture | Interiors | Planning has also been recognized again as OUTSIDE's #1 Best Place to Work 2017.
PSMJ's Circle of Excellence is designed to highlight firms that are successfully managed and demonstrate outstanding achievements in areas such as profitability, overhead management, cash flow, productivity, business development, staff growth, and turnover. The Circle of Excellence represents the top 20% of participants in PSMJ's annual A/E Financial Performance Benchmark Survey, based on 13 key performance metrics.
"Top-performing firms just think and act differently than the rest of the pack to achieve extraordinary business performance." says Frank A. Stasiowski, FAIA, Founder and CEO of PSMJ Resources. "The Circle of Excellence is consistently made up of a diverse set of firms that come from all corners of the A/E space. This is hard proof that success isn't defined by a specific firm size, location, or market niche."
Forum Phi Architecture | Interiors | Planning, located in Aspen and Basalt Colorado, provides architectural, interior design and land planning services for residential, commercial and hospitality clients throughout the United States. The firm has teams working remotely in New York, Washington DC, Denver and Boston. The award winning, client-centric and sustainably driven firm was founded in 2006. The balance of design, business, community and culture allows Forum Phi to be an industry leader and active community mentors.
Not only was Forum Phi recognized by OUTSIDE for being a great workplace for employees, but also because they respect the environment and encourage a balance between work and enjoying life in the great outdoors. The winning companies are those that value productivity in combination with an active, eco-conscious lifestyle, for a fulfilling experience inside and outside the office. This is OUTSIDE's tenth year providing the Best Places to Work.
"Forum Phi was created to be the place I always wanted to work," says founding partner Steev Wilson. "We have maintained that employee-centered ethic as we grow, and this leads us to be a company that focuses on quality of life, quality of product, and quality of experience. If you create an environment where the team truly cares for one another, that level of care finds its way into our service, our community, and our client's experience. This environment makes work a place where you are free to be yourself and also a part of a collaborative team."
"We embody the kind of support and empowerment needed to make people capable of incredible things; that's the place I always wanted to work and am proud to have created. We feel honored to be a part of this select group and congratulations to all of the companies that have dedicated their time and resources to becoming cultural leaders!," Wilson says.
"Companies from across the country entered a rigorous two-part survey process to make the winning list," said Jonah Ogles, Articles Editor at OUTSIDE Magazine. "The Best Companies Group evaluates each nominated company's workplace policies, practices, philosophy, systems and demographics. There's also an employee survey to measure personal experience."
Forum Phi's culture is energetic, cohesive and fun. The firm has fostered an environment that allows people to be themselves and openly pursue their passions. Flex-time for powder mornings is only one item on the extensive list of benefits that Forum phi offers their team. The firm is committed to investing time and energy in supporting the local environment in which we call home.
"We strive to set an example of unparalleled community stewardship through volunteer efforts and the donation of architectural services to local and national non-profit organizations," says Wilson. Beyond promoting work/life balance there is a prominent commitment to efficiency, fair and equitable hiring practices, and diverse project types creating extensive opportunities for each team member to gain experience.
The complete list of OUTSIDE's Best Places to Work 2017 is available at OutsideOnline.com. For a list of past winners and for more information on the selection process, visit Bestplacestoworkoutside.com.
Since 1977, OUTSIDE has covered travel, sports, adventure, health, and fitness, as well as the personalities, the environment, and the style and culture of the world Outside. The OUTSIDE family includes OUTSIDE magazine, The Outside Buyer's Guides, Outside Online, the Outside Podcast, Outside Television, Outside Events, Outside+ for the iPad, Outside tablet edition, Outside Books, and Outside GO, a revolutionary, 21st-century adventure-travel company.
Best Companies Group works with national and local partners around the country and internationally to establish and manage "Best Places to Work," "Best Companies," and "Best Employers" programs on a national, statewide, regional and industry basis.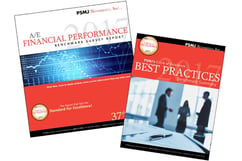 TRY PSMJ's FINANCIAL AND BEST PRACTICES BUNDLE
You might be interested in these related blog posts:
How COE Firms Benchmark to Financial Growth
PSMJ Resources Announces the Top-Performing A/E Firms for 2017