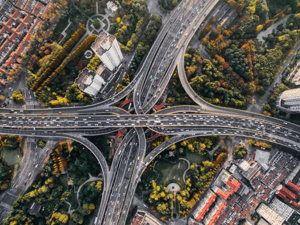 Organizations have many moving parts, each of which play a vital role in the overall health of the company. Much like the human body relies on the central nervous system to integrate and regulate the complex processes that keep us healthy and growing, so architecture and engineering firms can most effectively maintain their firm's health and growth when each business function is seamlessly integrated via a centralized processor – an Organizational Nervous System (ONS).
ERP solutions accomplish much of this by integrating the back office, accounting and project management efforts. However, we often leverage other best-of-breed solutions to handle the rest.
For instance, take a moment and make a quick mental list of what you use to manage:
• Marketing/CRM
• Payroll
• Surveys and Client Feedback
• Contracts and eSignatures
• Task Management
(For example: Hubspot, Paylocity, Wufoo, DocuSign and Asana)
We love best-of-breed software because they are highly specialized for their specific purposes. But the challenge we face is that too often these efforts become siloed and lose continuity within the larger picture of the ONS - particularly from a business analytics perspective. Our corporate data is one of our greatest assets and these gaps in visibility can hinder our ability to identify (and respond to) trends and variances in a timely manner.
Thankfully, this gap can be bridged with ONS Analytics - analytics that seamlessly visualize your data across your organization on a single platform.
Benefits of ONS Analytics
In a previous post, we discussed how Business Analytics help firms make data-driven decisions. ONS Analytics takes this a step further by centralizing your data and increasing both your visibility and ability to respond.
• Centralization - Keeping your business analytics in one place gives you a single command center for
analyzing your key performance metrics.
• Increased Visibility - Closing the gap between data sources improves your ability to keep a pulse on
corporate performance across the organization
• Ability to Respond - Discovering trends and variances more readily allows you to consider the big
picture and make data-driven adjustments quickly.
How can your firm take the next steps?
Deploying ONS Analytics begins with understanding your current solutions and ends with knowing what to look for in an analytics platform to bring them together.
Step 1: Take an inventory of your current solutions
• Make a list of the solutions you use
• Ensure these solutions provide a means to extract data - Business Analytics runs on data. You'll
need to ensure your best-of-breed software makes it easy to get data out of it in an organized way.
Commonly, this could be through API, Export to .CSV, etc.
Step 2: Choose a platform that supports ONS Analytics
There are several great analytics tools in the marketplace - each with various strengths. However, you'll
want to ensure some basic criteria. Be sure your platform:
• Supports the use of Multiple Data Sources (e.g. SQL, .CSV, etc.) - This is a must. The solution should
natively connect to the data sources you rely on.
• Has ease of design - Ensure the solution has an intuitive designer and an easy (but secure) way to
distribute your visualizations to your firm.
• Is native to your existing ERP - As a bonus, if your existing ERP solution has an analytics layer this
would be a great place to start, assuming it meets the criteria above. If your ERP doesn't offer this,
it could be a sign it's time to switch your ERP.
About the Author: Lucas Hayden leads Education and Documentation at Clearview Software, makers of InFocus. Clearview's InFocus ERP software helps AE firms do business better and Lucas- with a background in development, data and training- works to create learning solutions that help firms solve problems, innovate, and refine their business processes.



Clearview Software is a sponsor and exhibitor at A/E/C THRIVE 2019: The Growth, Profit, and Success Summit for A/E/C Firm Leaders taking
place October 2-4, 2019, in New Orleans, LA.
This unique conference is an opportunity to hear directly from the leaders of top-performing firms and other industry visionaries on specific growth, profit, and performance improvement practices and how to replicate them.