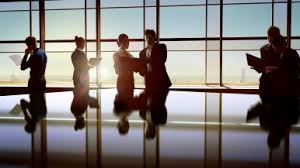 Running a business has lots of moving parts. Processes like Accounting, Time & Expense, Billing, Resource Planning, and Project Management all play an important role in the overall health of your company.
Managing your business with ERP (Enterprise Resource Planning) software gives you the ability to bring your key processes under one roof and streamline your workflows.
However, if your ERP software has inefficiencies, it's likely holding you back.
But, how do you know when your ERP is falling short?
For ERP software, there are a few sure-fire indicators that it's time to start looking for something new.
End-of-life - Discontinued product development or support

Outgrowth - When your firm outgrows the current feature set

Stagnant Development - No new features/improvements

Lack of Focus - Industry workflows and requirements not fully supported

Ongoing Training Costs - Expensive or Inaccessible training options

Support Inefficiencies - When you're not getting the help you need
End of Life
End-of-life is actually a normal stage in a product's lifecycle- but it can have serious negative ramifications. Often an end-of-life means a shift of resources away from your product resulting in closed development and end of product support. Neither are good scenarios.
Typically, End of Life is preceded by a vendor buyout, final version, end of sales or the release of a new (read, "replacement") product.
Outgrowth
In a more positive note, sometimes your firm simply outgrows the feature set of your current software. There are lots of great solutions written for small businesses to begin managing their accounting, projects or CRM. However, larger contracts call for more employees, tighter communication and fully-baked integrations and if you find yourself working outside of your ERP due to software limitations, it might be time for a change.
Growth can be great, but if you're growing too quickly for your software (congratulations!) it's time to start looking.
Stagnant Development
Running a mature ERP solution has it's benefits. However, terms like "product maturity" can easily mask a true lack of development or product improvement. This can leave you at a disadvantage.
Signs of a slow down in development include fewer and far-between improvements to the product, long standing bugs or inattentiveness to customer feedback.
Lack of Industry Focus
Managing your business with ERP not written for the needs of your industry will inherently hinder your ability to run efficiently. General business applications are often a mile wide and an inch deep, leaving your workflows and core requirements unsupported.
If your ERP doesn't support key requirements like your project contract types, billing methods or invoice designs it's time to find a solution that does.
Ongoing Training Costs
Learning ERP software can be an ongoing process, especially as your firm grows. New employees always means more ERP training, but what's the cost?
Your ERP should offer low (or no) cost learning options and support training formats that include everything from on-demand to on-site. Otherwise, your ERP software will create more expensive onboarding with longer downtime.
Support
Nothing is more frustrating than not receiving the help you need when you need it. The livelihood of your business can depend on the uptime of your ERP solution and, let's face it, you've got more demands on your time than the upkeep of your ERP.
Quick responses to your support requests will keep your software running smoothly and keep you focussed on what brings the most value to your business.
ERP software exists to help you run your business better. Great ERP does that in a way that innovates, continually improves and grows with you.
About the Author: Lucas Hayden leads Education and Documentation at Clearview Software, makers of InFocus. Clearview's InFocus ERP software helps AE firms do business better, and Lucas—with a background in development, data, and training—works to create learning solutions that help firms solve problems, innovate, and refine their business processes.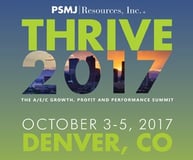 Clearview Software is a Silver sponsor of PSMJ's THRIVE 2017, which takes place October 3-5 in Denver. Are you ready for two high-energy days of inspiration, networking, and fun? THRIVE 2017 is your chance to learn, to network, and to get an eye-opening perspective on what the world's most successful A/E/C firms are doing right now to thrive. This unique annual event attracts senior-level executives from a wide range of A/E/C organizations located around the world. Registration is now open!